Close
Best Rate Guarantee
Book your all-inclusive Stay
You are an Insider now! Enjoy your savings!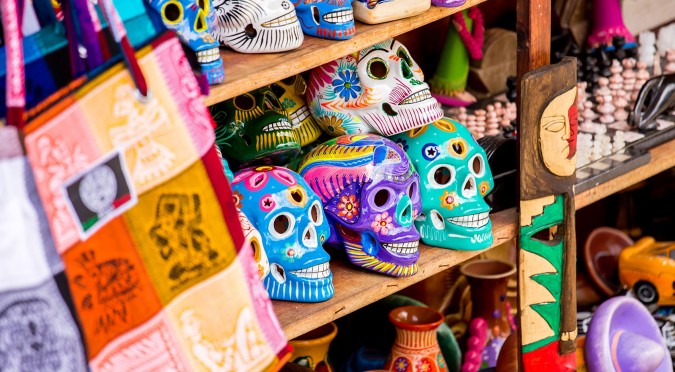 Cultural Trivia: Pan de Muerto and Day of the Dead
Día de Meurtos (or, the Day of the Dead) is a traditional Mexican holiday that honors the memory of loved ones who have passed away. The Pre-Columbian version of the holiday was originally observed at the beginning of summer; however, the celebration now coincides with the Catholic Allhallowtide of October 31 through November 2. Though Día de Meurtos predates the arrival of Halloween in the Americas by several centuries, the two holidays do share some iconography, most notably the skull and skeleton decorations and costumes that proliferate during the Latin American festival. In addition to building small altars to lost loved ones, families will often prepare special food and drink for the occasion. Pan de muerto (bread of the dead) is an especially popular dish. This soft sweet roll can be found in a number of regional variations, though you'll almost always see the bun adorned with bone-shaped designs and a tear drop to represent the tears shed for the living by the Aztecan goddess Chimalma. Topped with sugar, this sweet treat makes a delicious addition to Mexico's annual celebration of the wondrous cycles of death and birth and is often enjoyed in the weeks before and after the holiday.
Learn more about Mexican culture on your next visit to Cabo or Mazatlán!