Close
Best Rate Guarantee
Book your all-inclusive Stay
You are an Insider now! Enjoy your savings!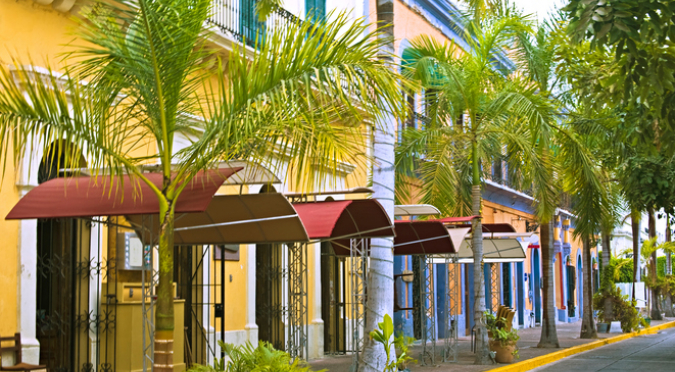 Magnificent Mazatlán City Tours
The history of the enchanting, culturally-rich city of Mazatlán stretches back almost five centuries to its founding by Spanish conquistadors and native Mesoamericans in 1531. A large influx of German settlers in the 19th-century further enhanced the cosmopolitan vibe, which is still evident in the music, art, and architecture of the community. At Pueblo Bonito, we want to make sure our guests get the complete, authentic Mazatlán experience, which is why every Tuesday, Thursday, and Saturday afternoon, PB Mazatlán and PB Emerald Bay offer a fun and informative walking tour of the famed Centro Histórico. You'll marvel at Mazatlán's characteristic colonial homes and learn the fascinating histories of significant architectural and cultural landmarks like the Angela Peralta Theater and the Temple of San José. But that's not all. After your tour, you'll enjoy a special four-course dinner at our own Casa46, a bastion of casual sophistication where the food and drink are meticulously prepared under the direction of internationally acclaimed Chef Marino Maganda.
Reserve your cultural getaway to Mazatlán!