Close
Best Rate Guarantee
Book your all-inclusive Stay
You are an Insider now! Enjoy your savings!
Insider Savings
Submit your email address and receive a promo code,
exclusively available for Pueblo Bonito insiders!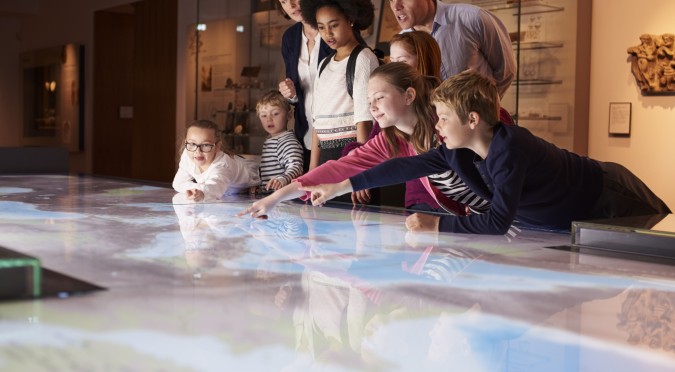 Museums of Los Cabos
One of the most exclusive luxury vacation destinations in all of Mexico, Los Cabos offers travelers not only the best in leisure and entertainment, but also ample opportunities to experience the unique local culture. During your stay with us, we highly recommend a visit to these three museums, where you can immerse yourself in the rich history of our extraordinary region.
The Natural History Museum of Cabo San Lucas
The Natural History Museum of Cabo San Lucas covers a truly impressive range, with holdings devoted to geology, paleoanthropology, paleo-biology, paleobotany, and more spread out across several rooms. The museum is especially proud of its exhibits showcasing the fascinating navigational tools used aboard sailing vessels through the ages, and displays that bring to life the migratory patterns of whales that travel thousands of miles each year to mate in the Sea of Cortez from November through April.
Address: Plaza Amelia Wilkes, Cabo San Lucas Centro, 23450 Cabo San Lucas, B.C.S., Mexico
Silver Route Museum
This museum is a bit outside Los Cabos, but the two-hour drive is definitely worth it for the profound historical insight you'll enjoy. Focusing primarily on a two-hundred-year span from the mid-18th century through the early-20th century, the Silver Route Museum delves deep into the complex legacy of mining across the Cape Region (which encompasses Los Cabos). Perhaps more than any other industry, mining has shaped the life and culture of our region in far-reaching, subtle, and occasionally even shocking ways.
Address: Calle Ayuntamiento (Progreso y Márquez de León), El Triunfo, Baja California Sur, 23210, Mexico
Regional Museum of Anthropology and History of Baja California Sur
After you visit the Silver Route Museum, head north another 50 minutes to the Regional Museum of Anthropology and History of Baja California Sur. This outstanding facility packs a tremendous amount of history (roughly 60 million years worth) into its 500-square-meters of exhibit space. On your guided tour, you'll encounter beautifully preserved ancient cave paintings, book collections from once-thriving missions, weaponry and other artifacts crafted by indigenous peoples, instruments for gold mining and pearl diving, in-depth biodiversity displays, and much more.
Address: Calle Ignacio Altamirano s/n, Zona Central, 23000 La Paz, B.C.S., Mexico
Book your stay at Pueblo Bonito Resorts today!
.