Close
Best Rate Guarantee
Book your all-inclusive Stay
You are an Insider now! Enjoy your savings!
Cabo Spas: Pueblo Bonito Pacifica Holistic Retreat

Pueblo Bonito Pacifica Holistic Retreat and Spa is the ideal location for the ultimate experience in physical and spiritual relaxation. The services they offer range from massages and body wraps to exotic ceremonies and special luxury spa treatments. Armonia Spa offers the following services:
Massage Therapies and Massage Treatments
Body Scrubs and Exfoliating Treatments
Body Wrap Treatments
Facial Care
Health Spa Day Packages
Along with these traditional spa services, Armonia Spa also has a few Signature Spa Treatments. We thought it would be beneficial to our blog readers, or anyone looking for Cabo spas, to explain these special spa experiences since many may have not heard of them. Jantsu So named after the Chinese word for "pacific river," jantsu is a relaxing underwater therapy that utilizes a technique called "Dolphins Dance." This technique is designed to increase your energy while taking you underwater into a deep state of peaceful meditation. Watsu - Water Shiatsu Similar to jantsu, this water therapy brings you into a profound state of relaxation of body, mind and spirit, leaving a sensation of physical and emotional release. Shiatsu and Yoga techniques are also used to promote relaxation and strengthen your mind/body connection. Both the watsu and jantsu therapies are based on the principal of keeping you in touch with a sense of comfort, safety, and peace.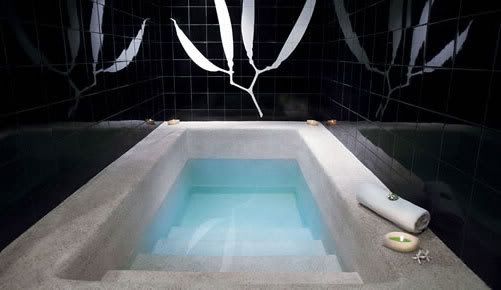 Crystal Reiki Healing, Balancing, and Nurturing Treatment This treatment uses crystals to rebalance one's personal energy through the placement of a specific gem on each of the seven main energy chakras. Benefits of this treatment include encouraged body energy flow, nurturing of the nervous system, less chronic pain and stress, and a boost to the immune system by healing depression, anxiety and fatigue. The treatment is intended to harmonize body, mind and spirit, accelerating the natural curative abilities of the immune system. Energizer Body Treatment This revitalizing treatment utilizes the unique properties of damiana in combination with rosemary and salvia to energize, stimulate mental clarity and aid the memory. Excellent for easing fatigue of body and mind. UPDATE: A couple people have commented on their positive experience with the Hot Stone Massage at Emerald Bay Resort & Spa, so I've decided to include a little more information about it on this post.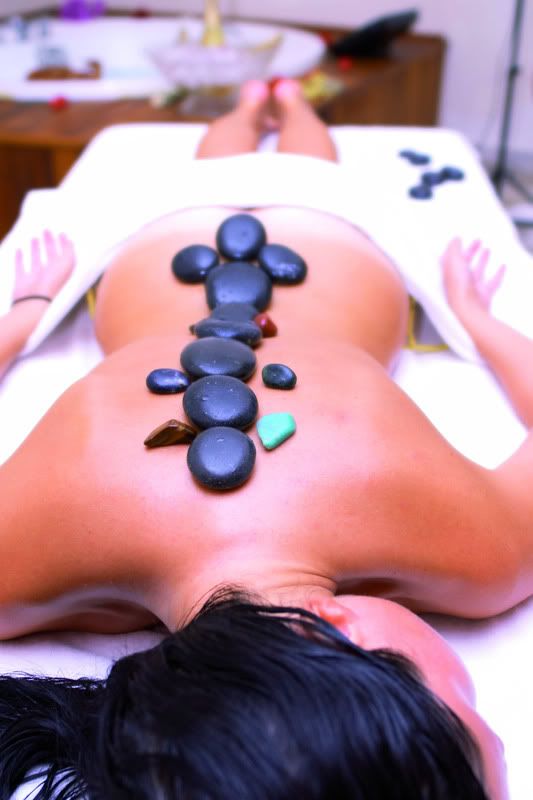 Therapeutic Desert Stone Massage This therapy is inspired by the oriental techniques of relaxation. It is a soothing 90 minute massage that uses a variety of massage techniques combined with the application of heated river stones (river stones are used in particular because they are very smooth). This relaxing massage releases tension and helps balance the chakras that contain our vital energy. The treatment begins with a stimulating massage, followed by the placement of heated stones on specific areas of the body. The stones are then used as a tool to massage and relax your muscles. Benefits of the stone massage include deep relaxation, improved circulation and relief from muscular tension and back pain. Obsidian Sacred Stone Massage (available at Pueblo Bonito Pacifica)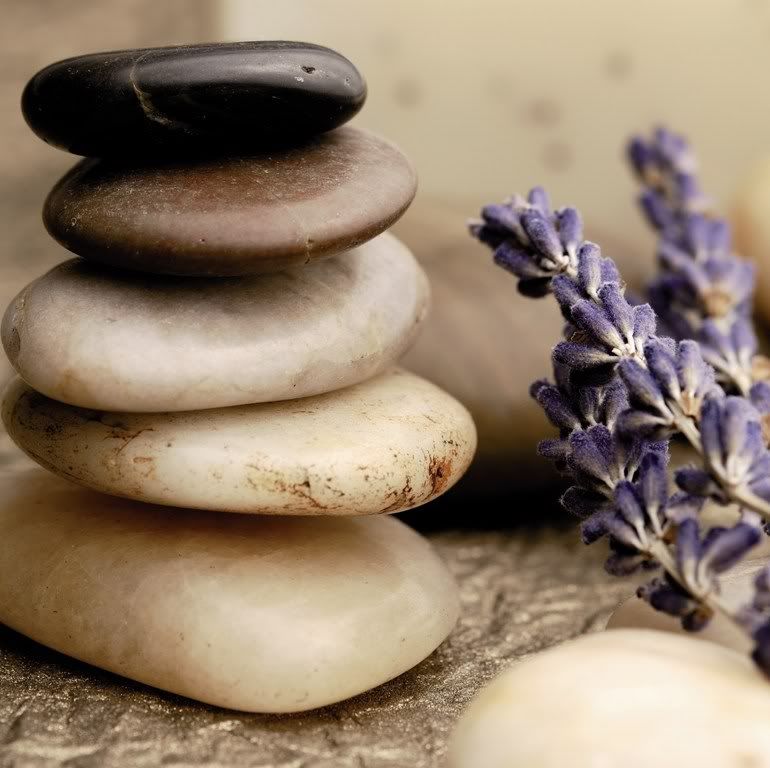 These smooth sacred obsidian Mexican stones were used by the ancient Indians to rebalance the body's energy, level body temperature and achieve deep muscle relaxation. This stone massage is an intensely balancing experience that produces a state of total harmony. For the complete luxury spa experience at Pueblo Bonito, contact the concierge to make your appointment.
For more information on Cabo spas visit: http://pueblobonito.com