Close
Best Rate Guarantee
Book your all-inclusive Stay
|
You have unlocked your Insider Rates! Enjoy your savings!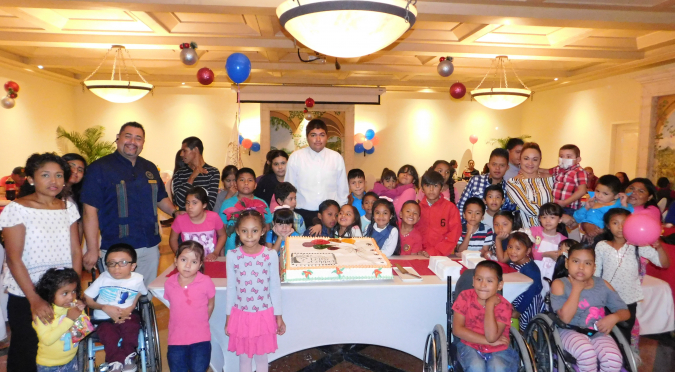 The Letty Coppel Foundation Celebrates Children's Day
May 04, 2018
The Letty Coppel Foundation Celebrates Children's Day
Here at Pueblo Bonito we're dedicated not only to providing you superior accommodations and service, but also to enriching the lives of our employees and the communities in which they live. Toward that end, the Letty Coppel Foundation (our philanthropic organization) works to assist those in need, concentrating on five areas of giving: ecology, professional growth, culture and knowledge, community development, and social assistance. On April 24th, Pueblo Bonito and Letty Coppel hosted an early Children's Day celebration at our Rosé resort in Los Cabos. Children from across the region—some with disabilities, others battling cancer—their families, and their friends joined us to share a delicious breakfast, learn more about the Foundation, and participate in a range of fun activities. Later in the day, the celebration continued with the screening of several movies for the children of the community in the Plaza Puerto Paraiso. At Pueblo Bonito, we know that all of us, whether guests, employees, or others in the extended community, are in this together. We hope you'll join us again—or join us for the first time—very soon.
Learn more about the Letty Coppel Foundation!
.