Close
Best Rate Guarantee
Book your all-inclusive Stay
You are an Insider now! Enjoy your savings!
Insider Savings
Submit your email address and receive a promo code,
exclusively available for Pueblo Bonito insiders!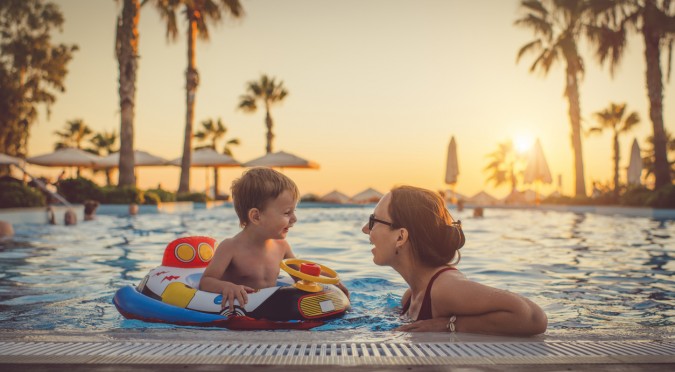 Top Five Items to Bring on Your Next Pueblo Bonito Vacation
Few things are more relaxing than a day (or several) spent lounging by the sea, but let's face it, packing for that seaside vacation can be stressful. As you prepare for your stay at Pueblo Bonito, consider bringing these small items that make a big difference in terms of day-to-day comfort and fun.
Waterproof Pouch. Whether you're traveling solo, with friends, or with family, you always want to be able to capture the magic of the moment with a quick photo. To ensure your phone or camera is never more than an arm's length away, pack a waterproof pouch to keep your electronics dry when you're by the pool, on a boat, or in any other maritime setting.
Waterproof Bluetooth Speaker. In addition to that waterproof pouch, we recommend bringing a waterproof Bluetooth speaker so you can enjoy your favorite tunes poolside and beachside.
Collapsible Beach Buckets and Pool Floaties. This reminder is mainly for guests with kids in tow. These items will occupy very little space in your suitcase, but they'll play a tremendous role in keeping your little ones entertained, meaning you'll have a lot more time to kick back and relax under the warm Cabo sun.
Insulated Tumblers. While you're stretched out under the sun, a couple of insulated tumblers will ensure you always have an ice-cold drink to quench your thirst. (Feel free to make that drink as "adult" as you want--we promise not to tell.)
Water-Resistant Tote Bag. Versatility is key when deciding what accessories to pack. An all-purpose water-resistant tote will come in handy whether you're headed to the beach or into town to browse the shops.
Book your worry-free vacation to Pueblo Bonito Resorts today and take advantage of exclusive book-direct benefits.
.