Close
Best Rate Guarantee
Book your all-inclusive Stay
You are an Insider now! Enjoy your savings!
Insider Savings
Submit your email address and receive a promo code,
exclusively available for Pueblo Bonito insiders!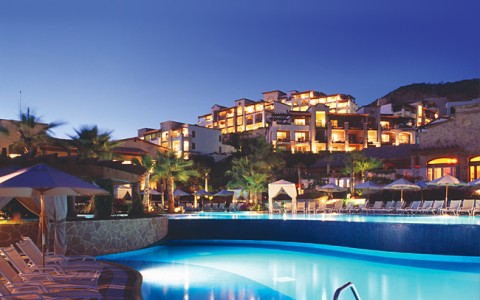 Jan 09, 2017
All-inclusive luxury is a tropical recipe for resort bliss. Let us walk you through a guest's perfect day.
A typical day at Pueblo Bonito Sunset Beach Golf & Spa Resort is anything but when you rejuvenate your mind and body with a morning of instructor-led yoga on the beach. Follow up those burned calories with an energizing breakfast at La Nao, whose glass pavilion offers spectacular ocean views from indoor or covered-terrace seating. Digest beside the Main Pool and you might spot a blue whale making its winter migration past Cabo San Lucas.
Read More
.