Close
Best Rate Guarantee
Book your all-inclusive Stay
You are an Insider now! Enjoy your savings!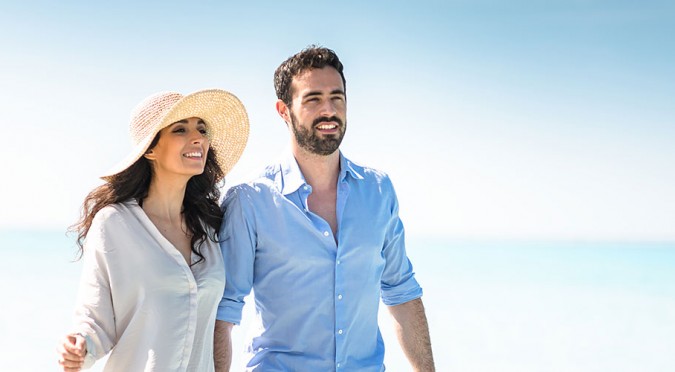 A Day at Lovers and Divorce Beach in Cabo
Lovers Beach and its neighbor, Divorce Beach, are opposing outlets to the sea that share between them a splendid territory of Cabo San Lucas: Land's End.
Due to an abundance of natural geography, Lovers Beach affords an irresistible view for those seeking time out in the sun. It pays to beat the morning crowd, which will begin to lay down blankets around 10 o'clock. However, no matter where you end up on the sand, the impressive rock formations of Lovers Beach rise mightily from waters of the sea of Cortez.
Pick up your sandals and wide brimmed hat. In under five minutes, you've made it to Divorce Beach, which earned its name from the rough Pacific Ocean surf that marks a sharp contrast to the calm waters at Lovers Beach. Despite its name, Divorce Beach is the preferred destination for couples looking to enjoy romantic seclusion and enchanting sunsets.
Plan your next Cabo trip at pueblobonito.com.