Close
Best Rate Guarantee
Book your all-inclusive Stay
You are an Insider now! Enjoy your savings!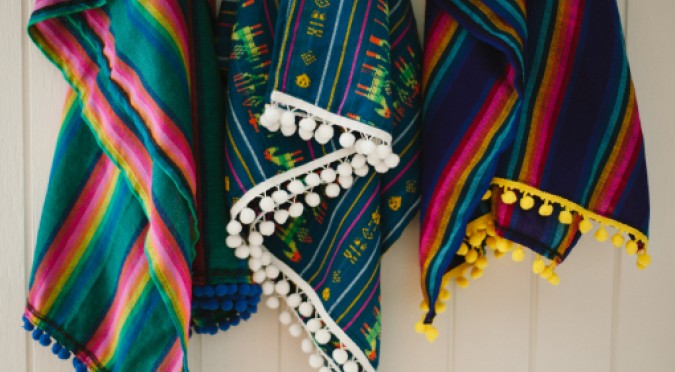 A More Vibrant Siesta at The Towers Pacifica
As part of Pueblo Bonito Golf & Spa Resort's desire to give back to the Los Cabos community, we are delighted to partner with the philanthropic boutique blanket company Siestas for Fiestas. An exclusive amenity for guests of The Towers at Pacifica, our recently completed multi-million-dollar luxury expansion, travelers will be encouraged to enjoy a more restful afternoon with the brand-new signature "Siesta Turndown Service."
Sustaining the resort's mantra of "luxury without limitations" the treasured Mexican tradition of an afternoon siesta is enhanced by a beautiful sarape (a uniquely Mexican blanket), manufactured by the family-run Siestas for Fiestas company. After a day of sunshine and a delicious lunch, guests can turn in for premium refreshments, such as fresh fruit and calming iced teas, soothing music, aromatherapy (courtesy of Armonia Spa), and a butler-drawn bath before comfortably dozing beneath the vibrant color of a handmade sarape. These special blankets are available for purchase and proceeds benefit disadvantaged families in Mexico, both by charitable donations from Siestas for Fiestas and from the Letty Coppel Foundation, a philanthropic organization that has strong ties with Pueblo Bonito and which serves communities in Los Cabos and Mazatlán.