Close
Best Rate Guarantee
Book your all-inclusive Stay
You are an Insider now! Enjoy your savings!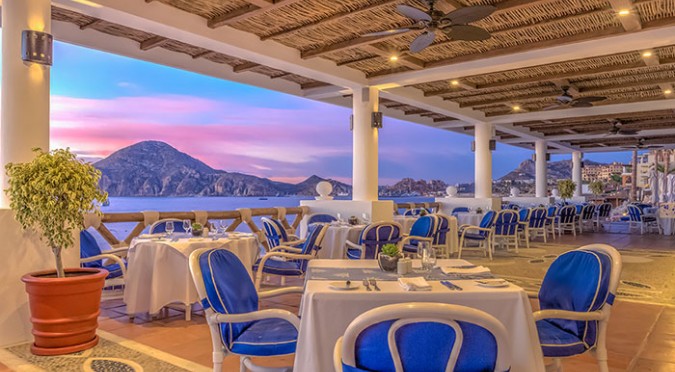 Cilantro's at Pueblo Bonito
For those looking for the perfect beachside meal, we recommend none other than Pueblo Bonito's own Cilantro's. Located at Pueblo Bonito Los Cabos, this beachfront beauty is one of the best places in Cabo San Lucas to take in breathtaking views of the Sea of Cortez and El Arco while enjoying a fantastic meal.
Known mostly for its fresh and delicious seafood, Cilantro's has a varied and highly acclaimed menu that is a hit to visitors and locals alike. From authentic dishes such as shrimp ceviche to lighter choices like caesar salad and the famous "Pueblo Bonito" Club Sandwich, which adds a fried egg onto what is already a cult favorite, Cilantro's has a little something for everyone.
If you want the perfect setting for a nice and relaxed dinner, Cilantro's has a section of its menu dedicated to the Chef's Specialties, which include fancier entrees for the more distinguished (or ravenous) palate. Try the Pastor Style Shrimp Fajitas, which is a dish you surely can't get anywhere else. If seafood is not your favorite, there are more familiar options on the menu as well, including a tender chicken breast with creamy mashed potatoes and fresh vegetables.
A day at the beach in Mexico wouldn't be complete without a drink or two, so take a look at Cilantro's cocktails while you're waiting for your lunch or dinner. We recommend Cilantro's Margarita for a fruity twist on a familiar classic—an innovative blend of lemon, strawberry, and tequila. If your tastes lean to something a little more tropical, Cilantro's Mai Tais really hit the spot after a long day in the salt and sun.
The bar at Cilantro's opens daily at 10am, and the restaurant opens for lunch at noon. Both the restaurant and the bar are open until 10:30pm.
Address: El Medano beach, Pueblo Bonito hotel, Cabo San Lucas Mexico