Close
Best Rate Guarantee
Book your all-inclusive Stay
You are an Insider now! Enjoy your savings!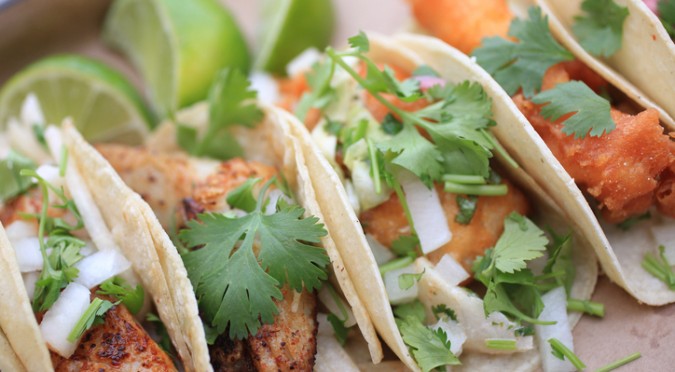 Cultural Trivia: Fish Tacos
Fish tacos, or tacos de pescado for lovers of all things Spanish, originated five decades ago in the Baja California region of Mexico. The cities of San Felipe and Ensenada both lay claim to inventing this delicious dish (talk to any resident about the rivalry, and you'll get an earful about how the other city is an imposter). Regardless of where exactly the fish taco started, everybody agrees on the basic ingredients: white fish battered and deep-fried, shredded cabbage, a refreshing sour cream or mayonnaise sauce, and a dollop of fresh salsa with cilantro, all on a warm corn tortilla or two—and, of course, a generous helping of lime.
As a college student, Ralph Rubio and his buddies from San Diego State used to head down to San Felipe on break. When Ralph came across the curious and curiously delicious dish, he knew he'd found something remarkable, which is why in 1983 he founded the first Rubio's in San Diego, California. Today the chain operates almost 200 locations across the western United States. If you've ever enjoyed a fish taco stateside, you probably have Ralph to thank.
Book your all-inclusive stay at Pueblo Bonito today!