Close
Best Rate Guarantee
Book your all-inclusive Stay
You are an Insider now! Enjoy your savings!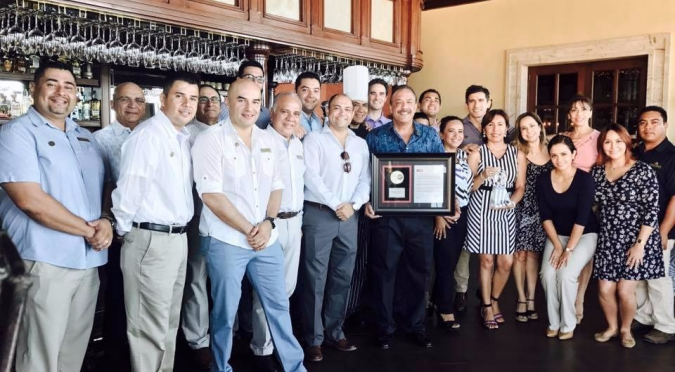 Pueblo Bonito Earns President's Club Award
Last week, Pueblo Bonito Golf & Spa Resorts received the President's Club Award from RCI. The coveted President's Club Award is presented annually to RCI's top-performing affiliates around the world, and is RCI's way of formally recognizing their affiliates who consistently perform at the highest levels of excellence. Only 13 awards were given to partners in Latin America this year, and we are proud to announce that Pueblo Bonito was the only recipient in Los Cabos.
This year, Pueblo Bonito Golf & Spa Resorts is celebrating its 30th anniversary as one of Mexico's premier hotel firms. Starting with a single hotel in Mazatlan in 1987, our hospitality company has since become a dominant player in Los Cabos and Mazatlán, as is reflected by this notable recognition.
"We are extremely gratified to have received the President's Club Award from RCI," said Alberto Coppel, C.E.O. of Pueblo Bonito Golf & Spa Resorts. "Our commitment to excellence is unwavering, and we believe we've transformed the vacation experience at our Pueblo Bonito properties into an enduring model that has been embraced and celebrated for 30 years by our guests and clients."