Close
Best Rate Guarantee
Book your all-inclusive Stay
You are an Insider now! Enjoy your savings!
Cabo Beach Bed Royalty Package and Cooking Classes

The great thing about enjoying a vacation in Mexico is that there are plenty of sights to see and activities to do. If you need ideas on some fun Mexico activities other than sunbathing or sightseeing, Pueblo Bonito has two unique vacation activities that will make your trip stand out from the rest. Enjoy the Ultimate Luxury Resort Experience with a Private Beach Bed Vacationing at a luxury resort in Cabo is not truly luxurious until you add a little something special. Pueblo Bonito Pacifica wants to treat you like royalty with your own curtained bed on our magnificent beach. Nap, read, dream, unwind and enjoy complete renewal of body and spirit. Our Couples Royalty Day Package extends from 9am to 5pm and includes your private curtained bed, two iPods, two cocktails, two bottles of Voss water and your choice of a snack or lunch from our menu - the perfect thing to add to your list of activities in Mexico.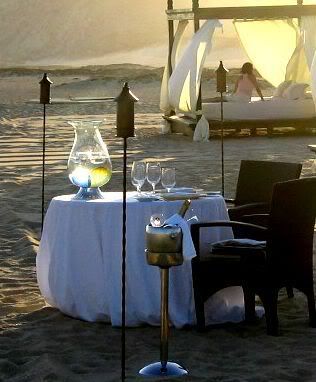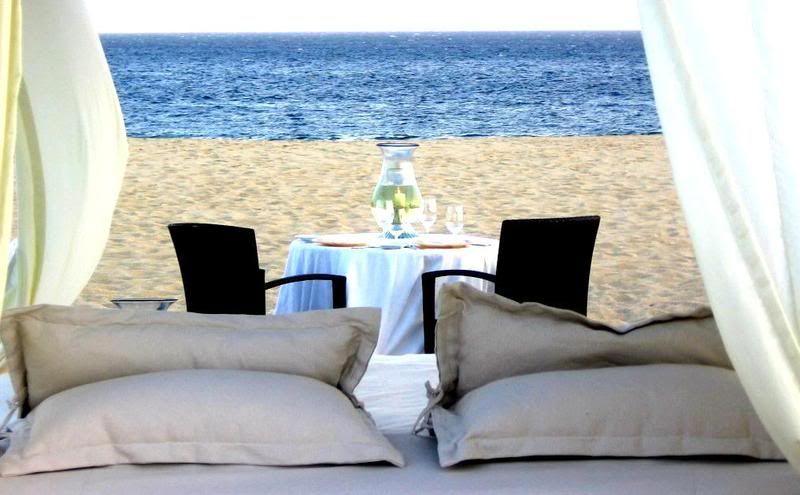 Prefer a romantic evening? Nothing sets the mood more perfectly than dinner on the beach. We will serve you a delicious three-course meal, complete with Voss water and a domestic drink. After dinner, relax on your private bed as the sounds of the surf and the starry sky work their magic. Dinner begins at 6pm, the rest is up to you. You won't forget this unique and romantic experience! Contact the concierge for pricing and availability. _________________________________________________________________________________________ Learn to Cook with LaFrida Restaurant's Acclaimed Chef Antonio de Livier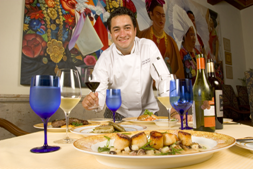 Pueblo Bonito is now offering a fun and exciting way to spice up your Mexico vacation with a unique activity. Enroll in Chef Antonio's gourmet cuisine cooking class and prepare to be informed, instructed, and enchanted by Antonio's step-by-step instructions on how to prepare delicious meals that you can even make at home (and amaze yourself and your guests with the results.) Antonio is the acclaimed chef of LaFrida Restaurant at Pueblo Bonito Sunset Beach and Fellini's at Pueblo Bonito Rosé. His unique cuisine quickly made LaFrida legendary and hailed as one of the finest restaurants in Los Cabos, an accolade that was also given to Fellini's almost since its inception. He has been awarded the Star Diamond Award for excellence in cuisine. Toñio (as he is called by anyone who knows him for more than an hour) gives his classes in the impeccable kitchen at LaFrida. The classes are hands-on, instructive, fun and, best of all, you get to taste the superb results. Classes cost $100 and include a copy of Chef Antonio's inspiring cookbook "Let's Cook!". Classes are limited to eight persons, so sign up early. Contact the concierge for scheduling and to reserve your place.
For more information on Mexico activities visit: http://pueblobonito.com