Close
Best Rate Guarantee
Book your all-inclusive Stay
You are an Insider now! Enjoy your savings!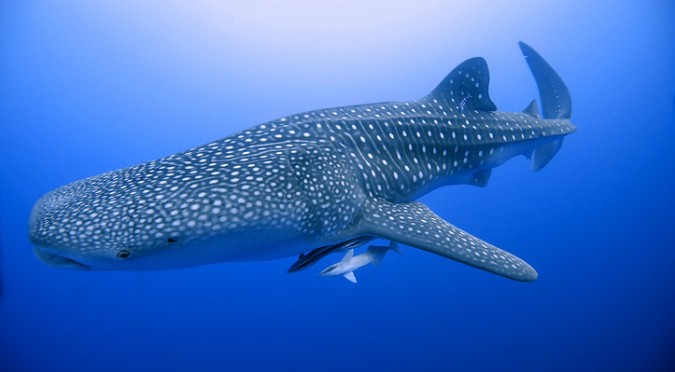 Whale Shark Adventure at Cabo Adventures
Planning on visiting a Cabo Pueblo Bonito Resort between now and April? Don't miss the opportunity to swim with the whale sharks—it's a definite must for the bucket list! Despite their formidable appearance, whale sharks are ranked among the ocean's friendliest creatures. Fondly known as the "gentle giants of the sea" and the largest fish of them all, you and your family can snorkel with confidence during Cabo Adventures' Whale Shark Adventure. A beautiful variety of sea life swims within reach when you zip up the provided wetsuit, adjust your goggles, and jump overboard feet first!

The full-day adventure begins with a journey to near-by La Paz, where you'll meet your boat captain and local guide who will take you to the favorite winter gathering place of the whale sharks, just off shore on the Sea of Cortés. Everything your family needs is included in this Cabo Adventure, such as bottled water, an appetizing lunch, and freshly laundered towels. Also available for purchase are specialty photographs to remember your undersea exploits, and more souvenirs. Besides the larger-than-life encounters, this trip also provides a chance to explore the town of La Paz before heading back to Cabo San Lucas.
Book your Cabo vacation now and click here for more information on the Cabo Adventures Whale Shark Adventure.