Close
Best Rate Guarantee
Book your all-inclusive Stay
You are an Insider now! Enjoy your savings!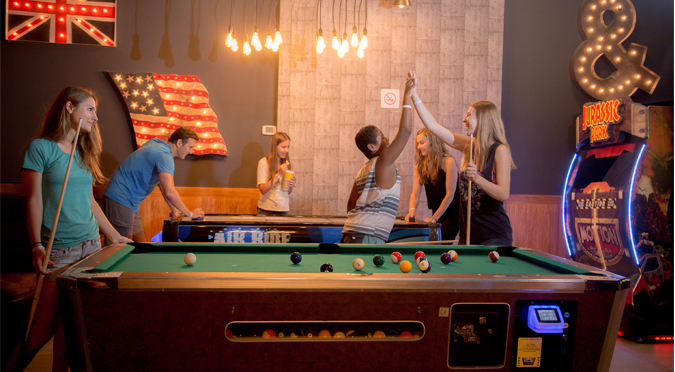 Always Fun at the Fun Lab | Teen Club at Pueblo Bonito Resort
Finding that you need a little respite from all of the quality family time you've been enjoying under the tropical Cabo San Lucas sun? We're sure your kids feel the same way. After you and your family have spent your day enjoying Pueblo Bonito's inexhaustible riches, bring your kids down to the freshly built, urban-inspired Fun Lab, a hip hangout that is sure to delight those under 20 (and even those above!). Open daily from 3PM until 10 PM, the Fun Lab is located on the first floor of Villa 45. Ideal for teenagers, the Fun Lab houses a bevy of peso-operated games, including billiards, foosball, air hockey, arcade games and the latest edition of PlayStation. As your kids trade shots on the Fun Lab's basketball machine, they can share a soda, pizza, or anything else from the selection of classic party foods available, all of which are free if guests are all-inclusive. After all, late night gaming tends to build up the appetite! Also included with the all-inclusive package is access to the 35-person movie theater. Your kids and all of the friends they make in the Fun Lab can pile into the theater, sit back and relax, and enjoy a feature film together.
All in all, the Fun Lab is a fun and enticing experience for your teenagers and also provides parents with some much deserved time alone. This teen club can also act as a diversion for those in their teens who are not enticed by the more adult-centric attractions Pueblo Bonito has to offer. Is your son or daughter not entirely convinced by a day on the links? An afternoon in the spa? The Fun Lab is the perfect place for the kids just to be kids so everyone is happy.