Pueblo Bonito Mazatlán
Room Only 1-800-990-8250
Hotel + Air 1-800-219-2727
Canada 1-855-478-2811
Call Us
Visit our Sister Properties
Close
Best Rate Guarantee
Book your all-inclusive Stay
Unbeatable Specials
Receive $50 off when you book online.
Learn More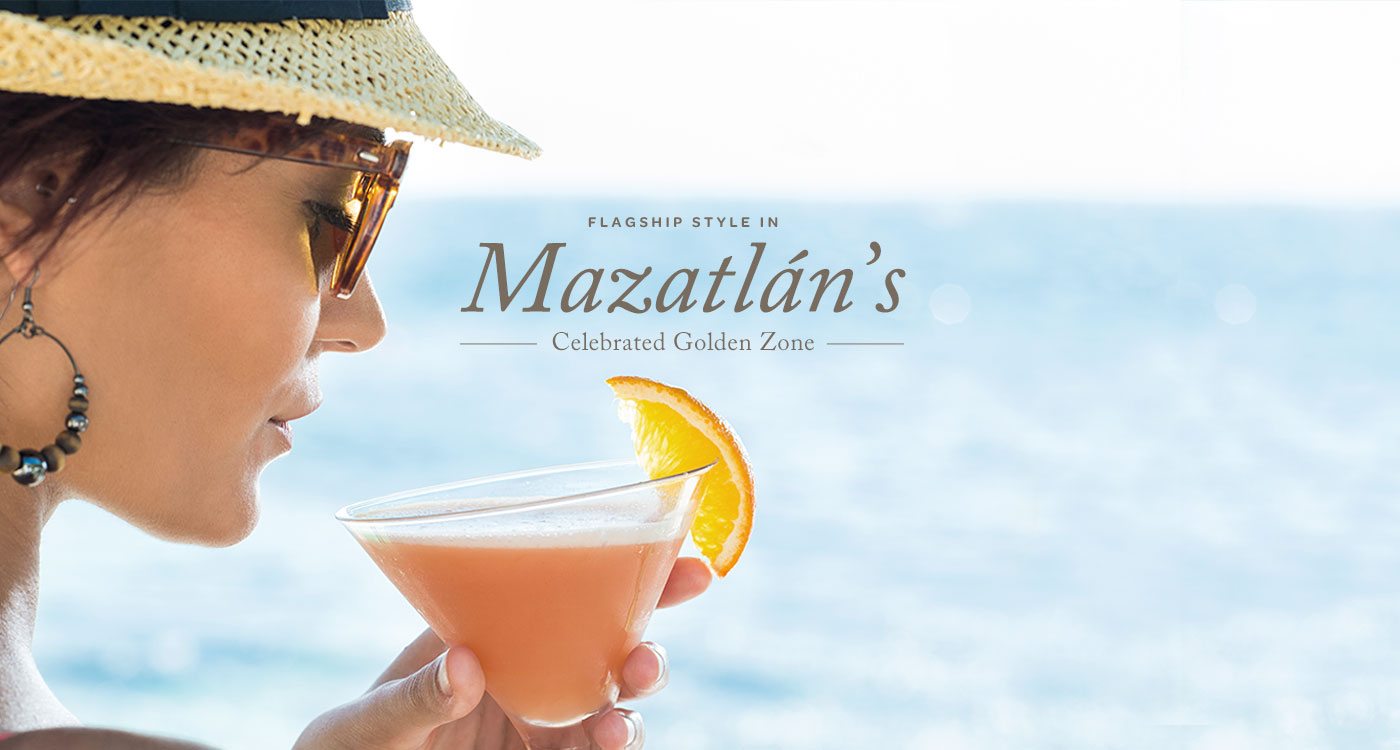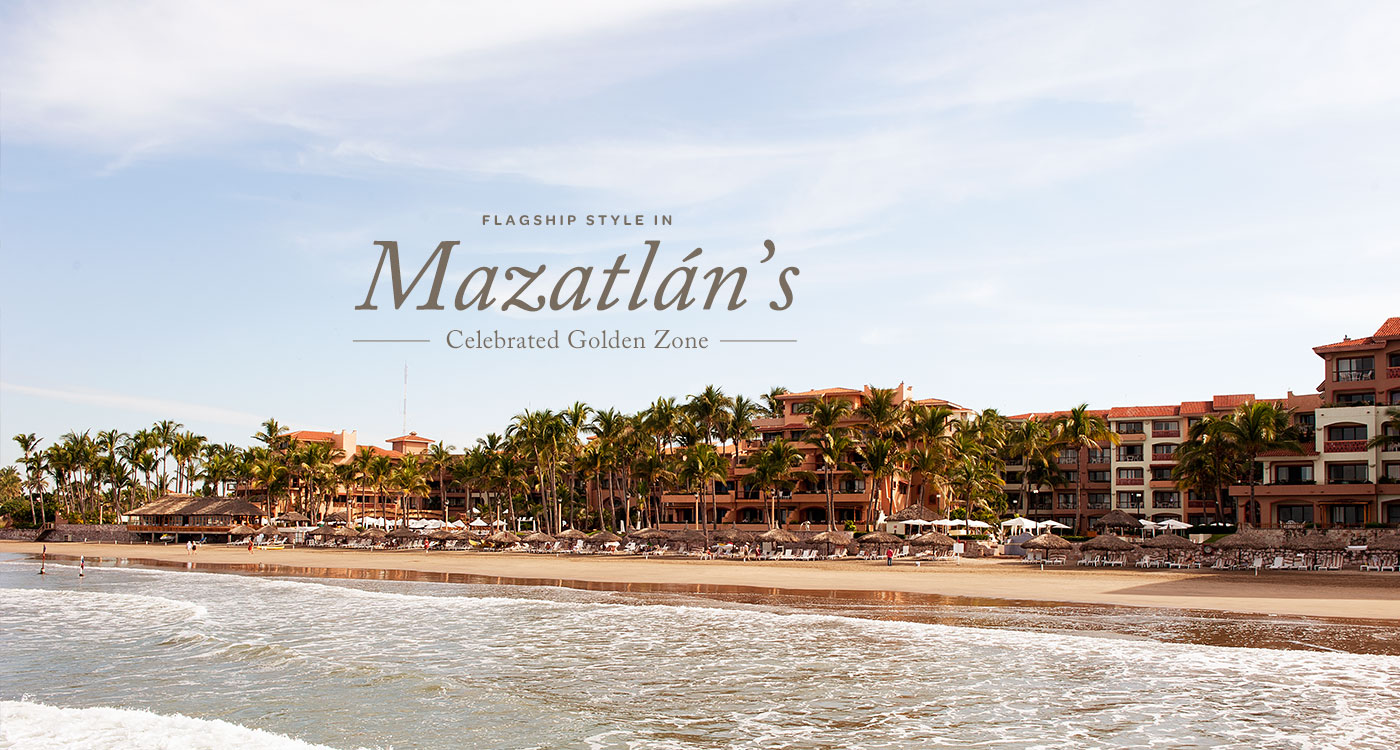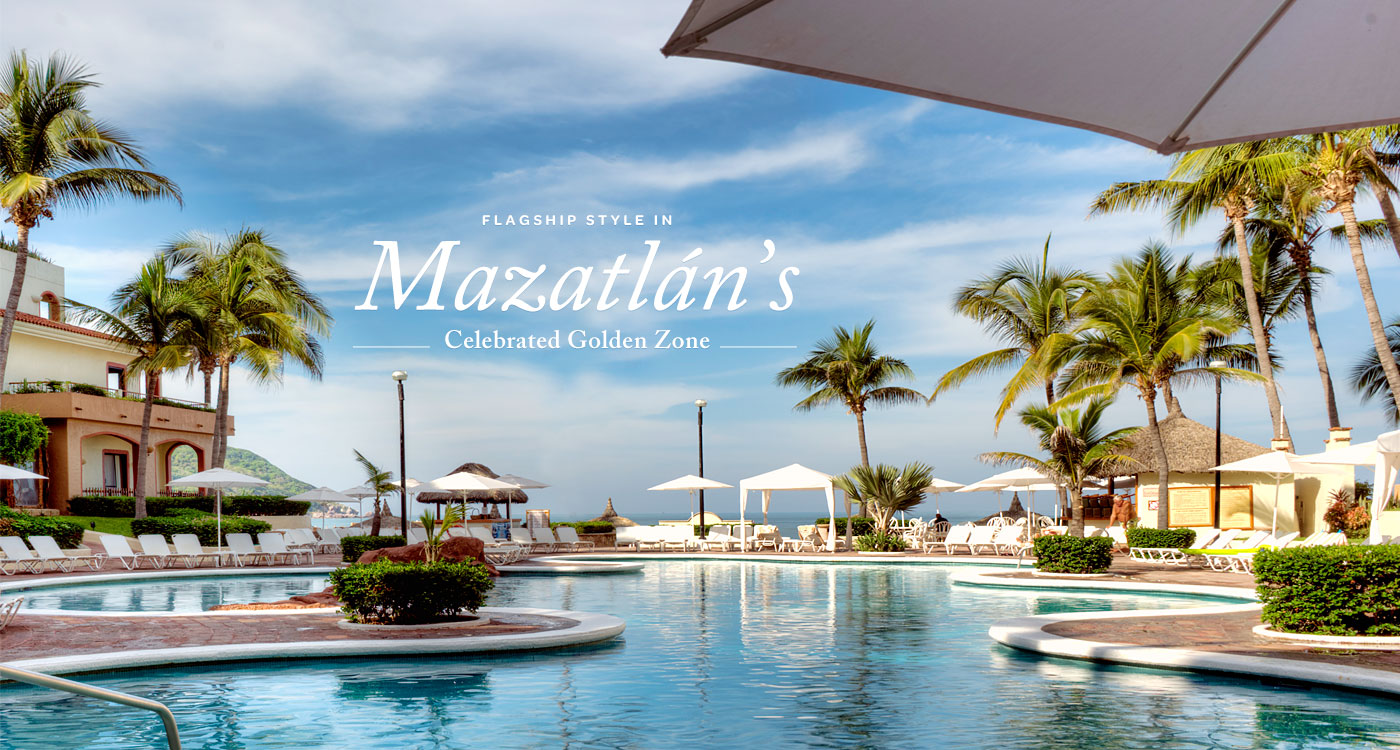 Flagship Style in Mazatlán's Celebrated Golden Zone
Located along the famous Zona Dorada, or Golden Zone, of Mazatlán, Mexico, Pueblo Bonito Mazatlán offers a spectacular beach resort experience. Awarded the Condé Nast Traveler's Readers Choice Award in 2011 and among Condé Nast Travelers' "Top 50 Resorts of Mexico," this upscale retreat – the first in the Pueblo Bonito portfolio – is a delightful mix of Old World charm and modern pleasures.
No booking or modification fees.
Choice to Pay In Full or One Night's Deposit.
Free Cancellations.
"Beautiful Pueblo Bonito Mazatlan"
We returned from a 9 day vacation at the fantastic Pueblo Bonito Mazatlan resort two nights ago and we are missing the hospitality and kindness of the staff and the beauty of the location already. We are time share owners and look forward to returning each year to this gorgeous spot. The staff go above and beyond to genuinely welcome you and make your stay special. Extra thank you to Gustavo, Ernesto, Jesus, Oscar at Cilantros and Gonzalo at Paloma for your exceptional service, to Dora our housekeeper who kept our unit spotless each day and Leonid and Manuel who were attentive locating transportation and welcoming our return each day to the hotel with huge smiles. When traveling to Mazatlan, this is the hotel to choose!! Your staff truly care about their guests and we are grateful. THANK YOU!
"PBM Amazing Dream Vacation Spot"
We stayed at Pueblo Bonito Emerald Bay located about 45 minutes north of the airport or about 30 minutes north of Mazatlan. The best way to get there is booking the resort's shuttle service for $29 round trip from the Airport. Taxi or any other form of transportation will likely be expensive. However, the shuttle service is convenient, on time, safe, and provides peace of mind. At the resort upon arrival, we were greeted with cocktail, beers, and friendly staffs. Weekends are busy at the front desk, but the professionalism of the front desk makes the process goes fast, smooth, and easy, especially after a long flight. We had no issue with check-in since all front desk spoke English. The resort is beautiful, not sure how many buildings overlooking a private beach with literally no boat on the horizon, quite and peaceful. The rooms are amazing, huge rooms, queen size beds, 2 separate bathrooms, him and her sinks, large closest, kitchen with full utensils, refrigerator, dinning hall, convertible couch-bed, AC, a balcony overlooking the ocean, and TVs in dining room and bedroom. Such an amazing set-up; very large room. Tranquil setting with birds chirping all day, about 3 large swimming pools with bars at each pool, restaurants by the pool and within the resort, a little convenience store on site that has pretty much your basic necessities (a little pricey), and beautifully decorated, well maintained grounds. There is a spa ($95 approx./massage), along with a gym on site (free to members), a jewelry store, and travel agent/service. The white sandy beach in front of the resort is pretty much empty and only accessible by guests. The property is in a gated area with other resorts at a distance. Very quite, safe, and tranquil area. To get to downtown Mazatlan, you can hop on the resort's shuttle for a 15 minute ride to the sister resort just north of Mazatlan or at the edge of the city for free. I recommend using the shuttle service which runs almost every 30 minutes from 6-10pm, I think. While at the sister resort, you can hang around there as there are many restaurants and bars within walking distance. Otherwise, hop on any local taxi/cabs for a 15 minute ride (approx. 130 pesos) to the heart of Mazatlan. The drive along the coast is breathtaking. Pueblo Bonito at Emerald bay is truly a visitor's paradise, amazing property, great for families, but most of all, a great vacation spot to relax from the hectic lifestyles. The drinks are fantastic, buy one get one free beer during happy hour at one of the adult pools, or free beers during check-in hour at the front of the resort. Their room service is great as well, actually cheaper than expected. Some we heard had to attend a one hour timeshare seminar for additional services such as all inclusive food and drink, but its optional. Their all-inclusive meals are expensive. Don't be alarmed if you don't see any restaurant or stores outside the compound as we did. We contemplated a smaller package all inclusive but once we found out the shuttle service to downtown Mazatlan, we had our food and beverage issue solved. Great resort, great for couples and families, and most of all, a dream vacation spot
"Wedding weekend"
We came for the Ramirez wedding and had a amazing time. Everyone at the resort was very helpful and the staff around the pool were always there to provide was with food and drinks. The food around the pool was excellent and the the Bristo restaurant was a nice change from the buffet.
"Best Resort in Mazatlan and friendliest Activity Staff"
This was my second trip to this resort. It's not the newest but is the best; has a great beach and two nice pools. The experience you will have at this resort is not something you can find elsewhere, this is because of the Activity Staff. The Activity Staff is the best at making your time truly special. Jazmin remembered me from the year before and welcomed me, right when I got to the pool. Jazmin truly makes you feel like family and made our time fun and relaxing. It is amazing that one person can contribute so much to a vacation. I was sad to learn that Angel, the other activities member was no longer working at this resort but management found a great replacement with Jesus. Jazmin, Cindy and Jesus are a great team and make the resort. Thanks guys!!! The other resort staff are also wonderful and friendly. Rooms are nice with great views. Rooms have newer kitchen items and sheets, towels, toiletries are of good quality. We did not use the air conditioner, we kept the door open to listen to the waves, slept like a baby. If you want to go fishing, Mike (Canadian) and his Capitan "Turkey" (local) are great. Super ponga, two new motors and top of the line fishing equipment. Walk to Loco Locos restaurant down the beach to get his contact information. Loco Locos will also cook your fish for you after a day of catching fish.
"Great Hotel, Food, and People"
This is our first time at this hotel and we really enjoyed the architectural design, location, amenities and the people who work there. We had the all inclusive so we were able to try different restaurants. Angelo's, Italian specialty restaurant on the facility requires reservations but it is well worth it. I had the grilled lobster which was huge and perfectly prepared. We had dinner there twice during our stay even with the additional charge of $15. We stayed in a Jr. Suite and it was large with a kitchen, sitting area and beautiful balcony with view of the very blue ocean. Room service is available with a great menu. The location is excellent, with easy access to the Malecon and Old Town either using public transportation available across the street, or a 10-15 min ride in a pulmonia (open taxi) or traditional taxi. We had a great time at this hotel and hope to return in the future.
Make Your Mark
In Mazatlan!
Explore our Interactive Map
Explore
pueblo bonito pointers
Curated by our concierge
Chef Marino Maganda's "New Mazatlán Cuisine"
Chef Maganda, the head chef at Restaurante Casa 46 and foundational member of the Sinaloense Gastronomic Collective, is turning heads in the region with lavish pairings of locally sourced seafood, hearty vegetables, edible flowers, and herbs. It's no exaggeration to say the Mazatlán kitchen has a significant role to play in perpetuating contemporary culinary arts.
Learn more