Pueblo Bonito Mazatlán
Room Only 1-800-990-8250
Hotel + Air 1-800-219-2727
Canada 1-855-478-2811
Contact Us
Visit our Sister Properties
Close
Best Rate Guarantee
Book your all-inclusive Stay
|
You have unlocked your Insider Rates! Enjoy your savings!
Unbeatable Specials
Mazatlan, Here I Come!
Enjoy
10% off
when you book in advance.
✖
In response to the CDC's US travel regulations, Pueblo Bonito is including onsite COVID-19 testing services.
- As of January 26, 2021, travelers are required to get a viral test within 3 days before their flight to the USA. They will need to provide written documentation of their test results to the airline or documentation of having recovered from COVID-19, as well as a signed
attestation letter
.
- Onsite viral testing services are offered at our Los Cabos and Mazatlán properties so that our guests can easily comply with the new requirements. Testing services are included with our all-inclusive package for stays of 3 nights or longer.
IMPORTANT THINGS TO NOTE
For guests traveling to countries that do not accept the viral test offered onsite, our concierge will be on hand to help coordinate and facilitate testing with off-site, third-party providers. Arrangements for onsite testing services can be made during the pre-check-in process or with the concierge or front desk upon arrival. For more information, please review our
Testing FAQs
, the
attestation form
, or call 1-800-990-8250.
Read more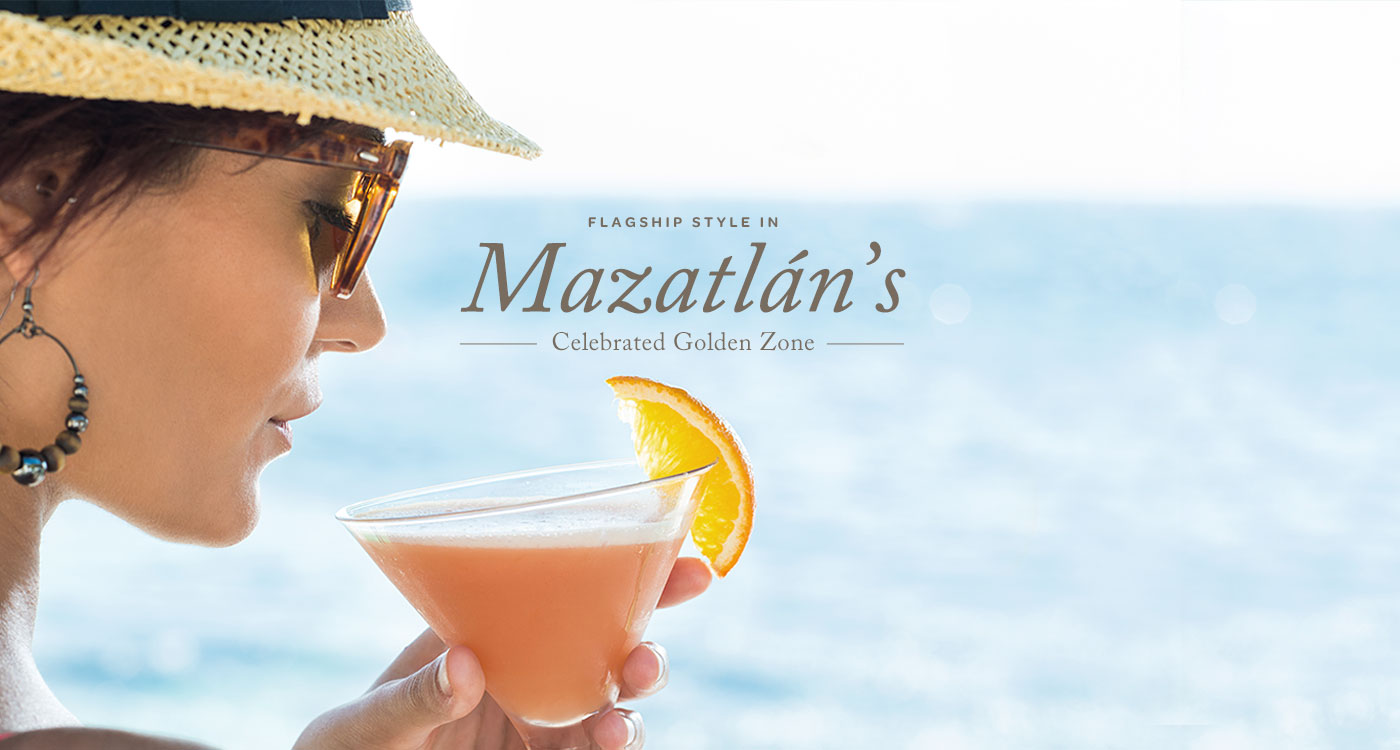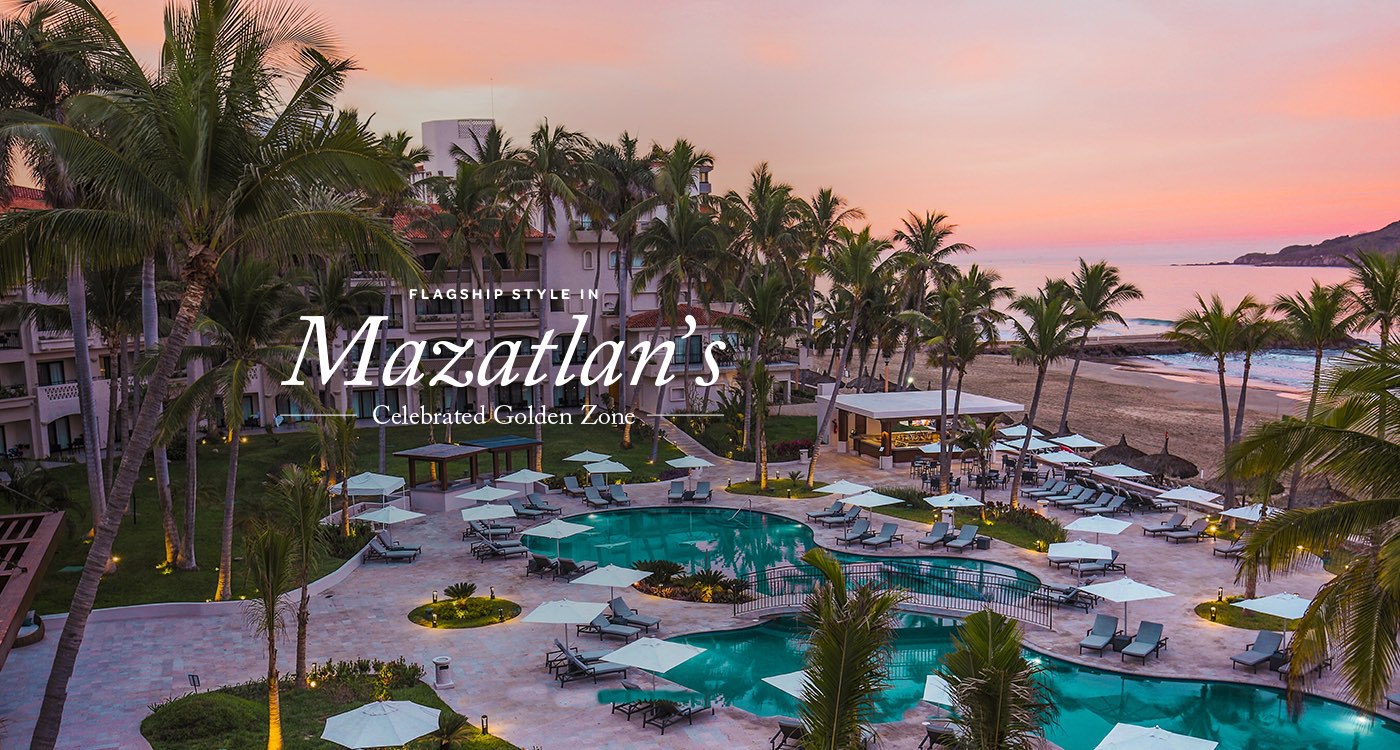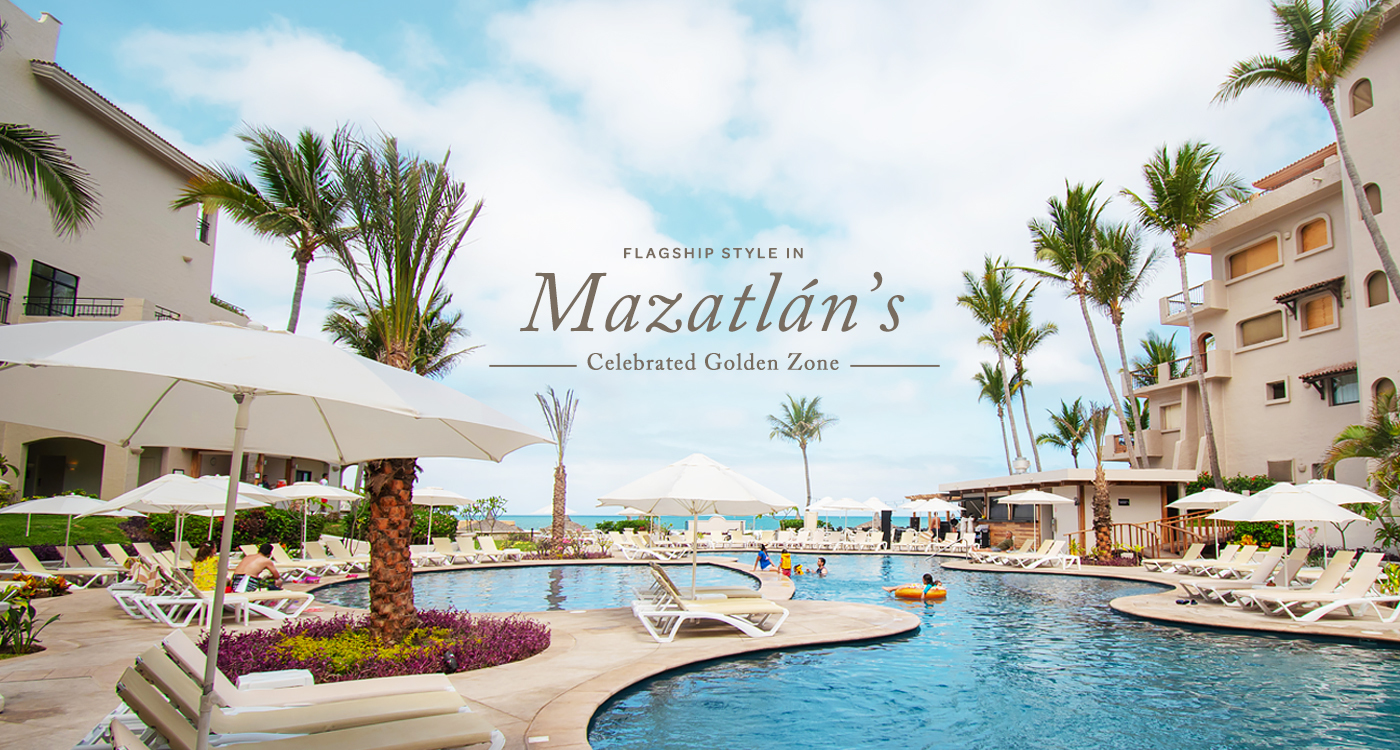 Flagship Style in Mazatlán's Celebrated Golden Zone
Located along the famous Zona Dorada, or Golden Zone, of Mazatlán, Mexico, Pueblo Bonito Mazatlán offers a spectacular beach resort experience. Awarded the Condé Nast Traveler's Readers Choice Award in 2011 and among Condé Nast Travelers' "Top 50 Resorts of Mexico," this upscale retreat – the first in the Pueblo Bonito portfolio – is a delightful mix of Old World charm and modern pleasures.
No booking or modification fees.
Choice to Pay In Full or One Night's Deposit.
Free Cancellation Rates Available.
A $26.5 Million Transformation
After thirty years as one of Mexico's most renowned resorts, Pueblo Bonito Mazatlán is being enhanced with a multi-million dollar renovation.
Learn More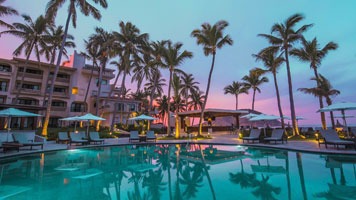 "Wedding weekend"
We came for the Ramirez wedding and had a amazing time. Everyone at the resort was very helpful and the staff around the pool were always there to provide was with food and drinks. The food around the pool was excellent and the the Bristo restaurant was a nice change from the buffet.
"Great Hotel, Food, and People"
This is our first time at this hotel and we really enjoyed the architectural design, location, amenities and the people who work there. We had the all inclusive so we were able to try different restaurants.
"Best Resort in Mazatlan and friendliest Activity Staff"
This was my second trip to this resort. It's not the newest but is the best; has a great beach and two nice pools. The experience you will have at this resort is not something you can find elsewhere.
"Beautiful Pueblo Bonito Mazatlan"
We returned from a 9 day vacation at the fantastic Pueblo Bonito Mazatlan resort two nights ago and we are missing the hospitality and kindness of the staff and the beauty of the location already. When traveling to Mazatlan, this is the hotel to choose!! Your staff truly care about their guests and we are grateful. THANK YOU!
"PBM Amazing Dream Vacation Spot"
Pueblo Bonito at Emerald bay is truly a visitor's paradise, amazing property, great for families, but most of all, a great vacation spot to relax from the hectic lifestyles. Great resort, great for couples and families, and most of all, a dream vacation spot.
Make Your Mark
In Mazatlan!
Explore our Interactive Map
Explore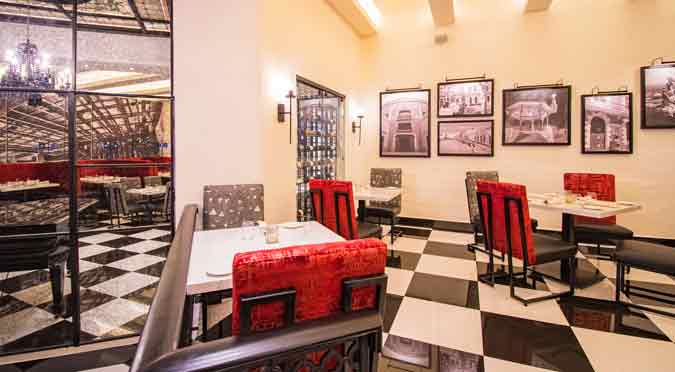 pueblo bonito pointers
Curated by our concierge
Spotlight: Angelo's Restaurant, Newly Renovated
It's time to raise a toast to the hard work and talent of those who've given our culinary melting pot a tasteful and inviting facelift. Angelo's Restaurant is reopening!
Read more