Close
Best Rate Guarantee
Book your all-inclusive Stay
Unbeatable Specials
We're proud to offer a
10% discount
to military members!
Learn More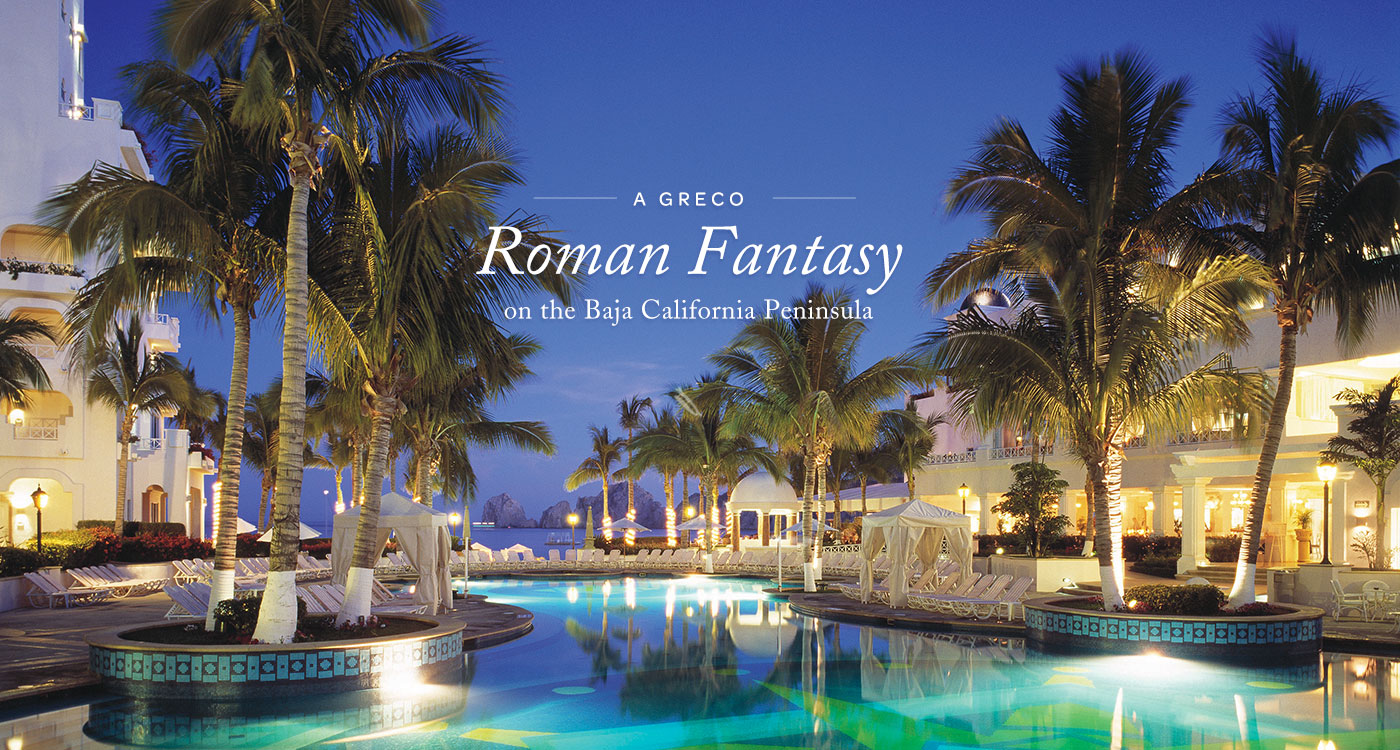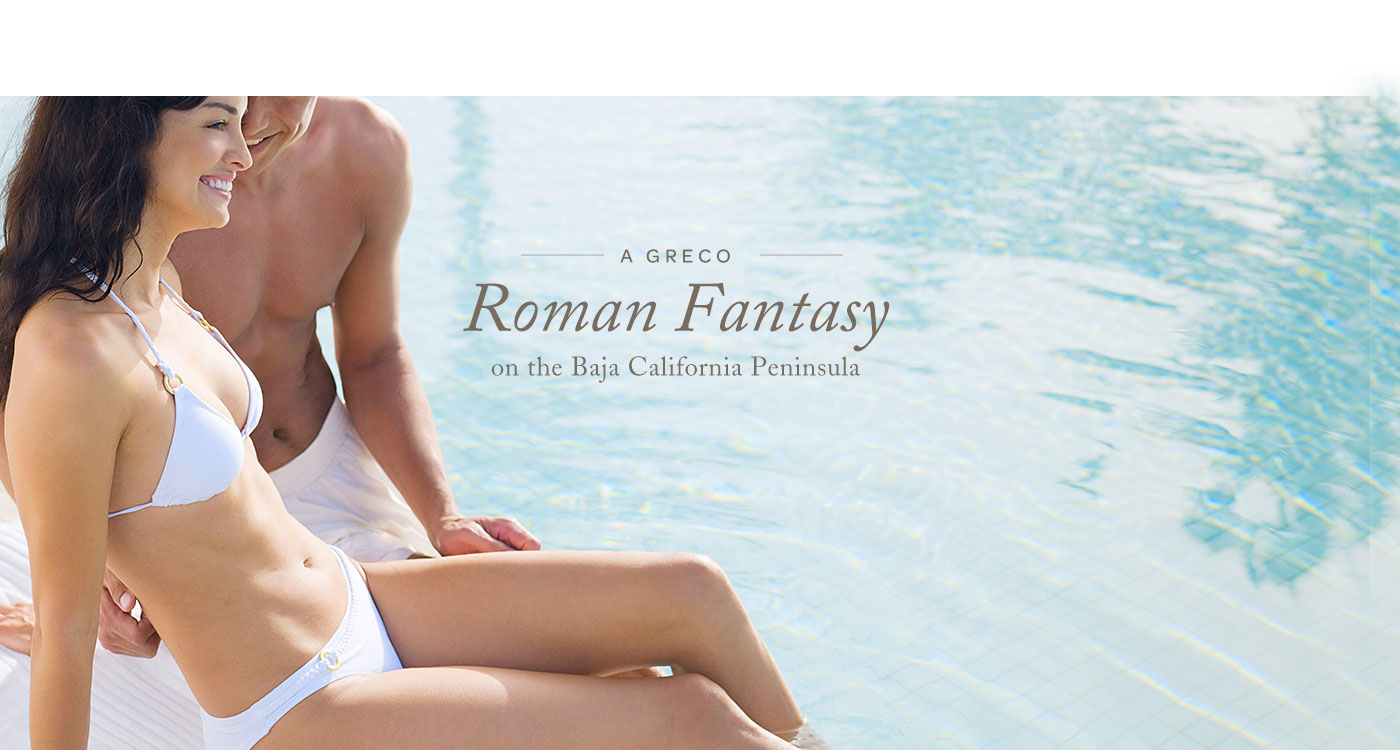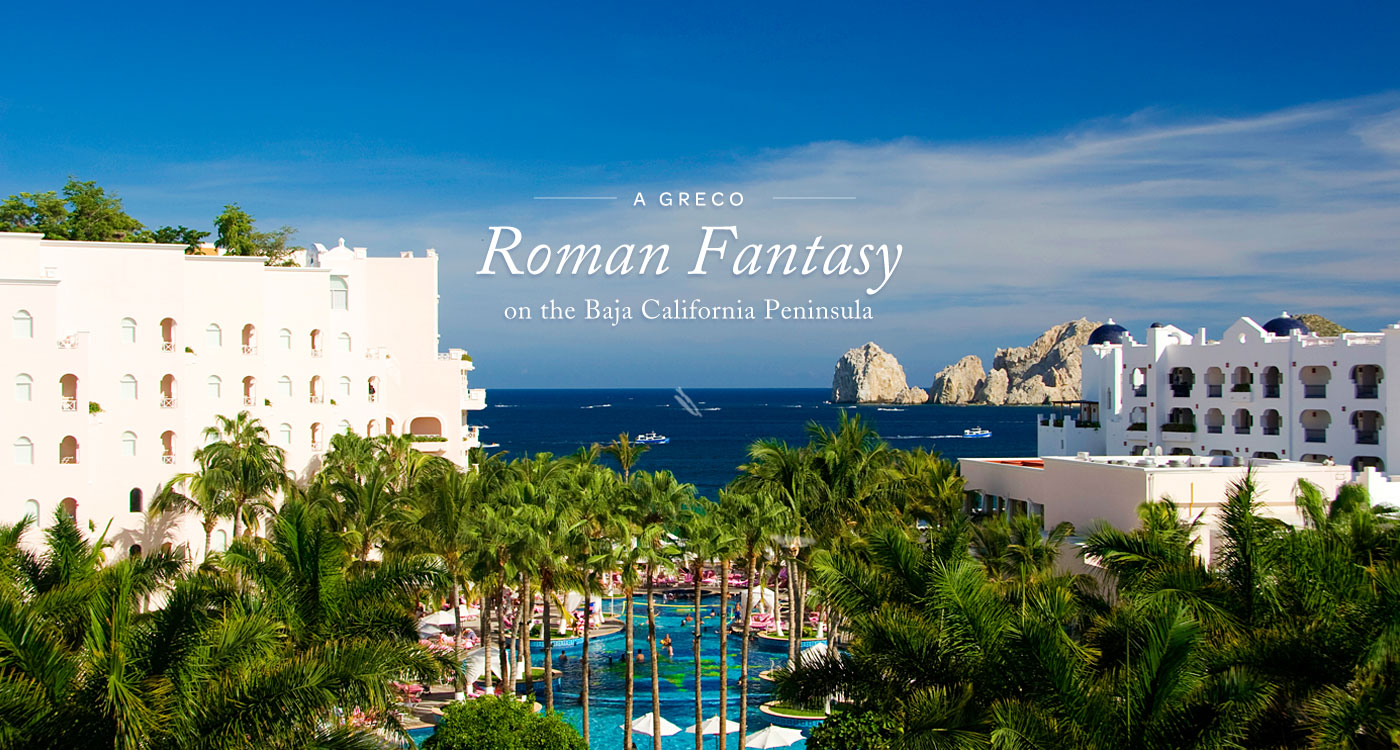 A Greco-Roman Fantasy on
the Baja California Peninsula
Enjoy a pampered vacation to the golden beaches of Cabo San Lucas, Mexico. Pueblo Bonito Rosé Resort & Spa is a deluxe resort located on El Médano beach, one of the most pristine stretches in Baja California. Distinctive rosé-tinted walls, gleaming domes, marble busts and a towering statue of Neptune set the Greco-Roman theme of this upscale, full-service resort.
No booking or modification fees.
Choice to Pay In Full or One Night's Deposit.
Free Cancellations.
"Great view, location, and amenities"
After staying here, I think that to stay at any other part of Cabo is just silly. As an all-inclusive resort with sister resorts, you can hop between the resorts and sign/get towels, etc. at any of them. And one is right next to the Rose. You can't beat the price or the location. The beach was completely swimable, with the water being probably even a little warmer than the pool. Walk one door down, and you're at a sister resort. Walk another door down, you're at ME. Walk a couple more, you're at the famous Office. Short walk into town to all of the famous bars, or about an 8 dollar cab ride (negotiate in pesos if you can). The FOOD. I'm a picky eater but give me an omelette bar until noon and fresh-pressed watermelon juice (with an open bar) and I'm in heaven. Because the hotel has an option for a la carte (DON'T do this), the bars for the all-inclusive have GOOD alcohol and are not your standard watered-down-generic-tequila scenarios. Try a mango margarita. Order extra shots. You'll thank me. Or get a shot of vodka at breakfast and put it in the fresh-pressed watermelon juice. Biggest highlight of this short trip for me was Fellinis, the Italian restaurant on site that is 15 dollars extra for all-inclusive. Could have easily been a 400 dollar dinner. Food and service was SPECTACULAR, and the scenery was kind of unexpected....walk up a flight of stairs to find a pristine white-marbled floor with a grand piano in the center. I still can't get over how amazing our food was. My boyfriend's steak was cooked PERFECTLY, my carbonara was off the wall amazing, and the black mussels were so good I ordered a second round of them. (and still, reminder: this whole meal cost 15 dollars per person.) The only other surcharge you could possibly get at this hotel was for room service. And by that, I mean they charge you for delivery. So basically, you could order a thousand dollars worth of food and they would charge you five dollars to drop it off and not a penny more. Worth it? yes. Save your drunk munchies at 2am for when you get back to your room for this reason. Every room has an ocean view, a sitting area, and a balcony. They only have two double beds in each room but you can ask them to put them together for you....and that equals a HUGE bed. Our bed was a CONTINENT and I loved it. Unless you spent a massive amount of time right in the middle of the bed, you also couldn't tell where they joined them. I'd call this a major plus as well, because I've never slept on a bed that was that big. A note on the beach--there are peddlers. But the hotel has a rope sectioning off the lounge chairs from the beach that the peddlers can't cross. What basically ends up happening if you don't move from your lounge chair is this: either you buy something, or you ignore them as they come by and they can't come up to you. It's like window shopping without having to move. And if you decide to buy something, everyone around you becomes a judge and it's kind of funny (my boyfriend bought a hat and everyone around us became a panel of judges for which hat to buy because he had to go to the vendor). Definitely would stay here again. WILL.
"Another Great Vacation on the Beach"
My wife and I just returned from a week in Cabo on Medano beach at the Pueblo Bonito Rose. Rooms were nice and as always Ulysses, David & Sammy were great ! On the only safe to swim beach in Cabo and a short walk to Mango Deck, The Office and downtown Cabo.
"A great place to visit - Walking distance to downtown!"
The hotel is very convient to downtown and all the attractions. The staff was great and the restaurants offer a great selectin of food. In addition, this is connected to the other The hotel is very convenient to downtown and all the attractions. The staff was great and the restaurants offer a great selectin of off. In addition, this is connected to the other hotel Pueblo Bonito Blanco and they also have a great selection of restaurant and food. The sushi restaurant is the best I ate in a long time. We like to thank our waiter, Mario Velasco Tapia and Guillermo, they ensured that all our needs were met 100%. Cynthia Hernandez customer service at the front desk was awesome. No matter how many times I visited her for change, etc, she always had a smile and she took care of our needs. Perla Pelio our housekeeper was great. She keeps our room spotless. We spent a lot of time at the pool and the service from our waiter Israel Trujillo was nothing but the Best! He ensured that we were always 100% every single time. This waiter had a large area but he managed to keep everyone's drink full and food ordered. We also want to thank Rodrigo, Luis, Fernando, Silvia and Angel for their service they provided to us. I want to thank the cleaning lady that kept the pool bathroom spotless. She was attentive and she ensure it was always clean. Overall, this resort experience was great. The Beach Party on our last day was out of this world!
"Best Girls Trip Ever!"
We had the best time at the Pueblo Bonita Rose! The pool is absolutely beautiful and we had no problem getting great chairs by the water every day. Luis is so attentive and always checked in with us to make sure we had everything we needed. Alberto is the best poolside waiter around! Never had an empty drink:) Fernanda was also so sweet and learned my friend and my name immediately, and didn't forget them all week. Overall the best service I've ever had!
"October Vacation 2016"
We LOVE Pueblo Bonito Rose'! Staff is always amazing. David the bartender was awesome! Activity staff is also amazing! Luis, Sylvia, Angel, Fernando, Rodrigo and JLu never dissapoint! Has been a great home away from home! This was our second stay at Rose' and love it!! The food at Rose is wonderful! Which is a huge plus for us!! Will be back soon!! Joe & Mindy
It's time to cabo!
Explore our Interactive Map
Explore
pueblo bonito pointers
Curated by our concierge
Highlights from Real Pueblo Bonito Vacations: "My Dolphin Signature Swim at Cabo Adventures"
Coming in far ahead of the pack, Cabo Adventures is reviewed as the best organization to offer tours and activities in Cabo San Lucas and San Jose del Cabo. They offer a number of once-in-a-lifetime adventures and excursions for travelers of all ages, but the one I couldn't resist booking was the opportunity to swim with dolphins.
Learn more