Close
Best Rate Guarantee
Book your all-inclusive Stay
You are an Insider now! Enjoy your savings!
Insider Savings
Submit your email address and receive a promo code,
exclusively available for Pueblo Bonito insiders!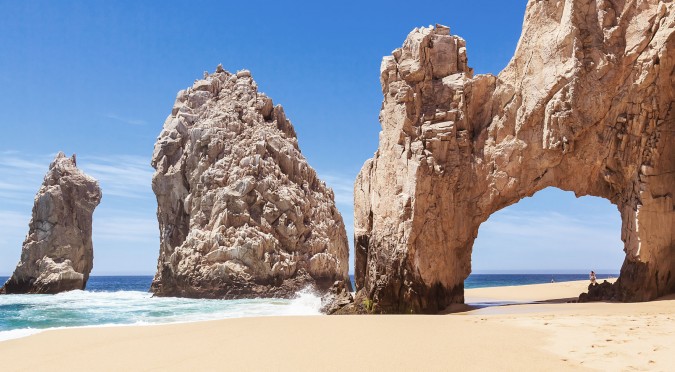 Top 5 Reasons to Visit Cabo This Winter
Los Cabos is a travel destination that is geographically unique and ready
with adventure for every season, including winter! Here are five reasons
why a visit to Cabo should be on your calendar in the coming months.

1. Balmy Weather
Owing to its climate and geographical location, Cabo San Lucas boasts an
average of 350 days of sunshine. Unlike other Mexico vacation spots, the
desert environment of Los Cabos has very low humidity.

2. Whale Watching
Humpback and grey whales continue their migration to the south of the Baja
California peninsula through March. Be there as they leap from the ocean's
depth, breaching the surface for a touch.

3. Terrific Fishing
The peninsula's Pacific waters are regarded by charter boat captains as
the planet's greatest fishing destination, attracting sport fishermen
every year from thousands of miles away.

4. The Towers at Pacifica
Pueblo Bonito's latest Los Cabos property is the Towers at Pacifica, our
ambitious resort-within-a-resort that seamlessly combines luxury design
with groundbreaking amenities.

5. Non-stop Flights
The demand for non-stop flights in and out of Los Cabos, Mexico, continues
to grow. Southwest Airlines is the latest carrier to join in, opening its
Los Angeles to Los Cabos route in December.
.