Close
Best Rate Guarantee
Book your all-inclusive Stay
|
You have unlocked your Insider Rates! Enjoy your savings!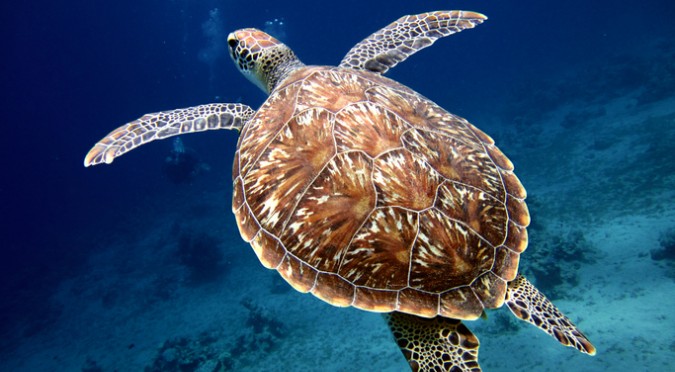 Earth Day & Sustainability at Pueblo Bonito
Mar 25, 2022
193 countries the world over celebrate Earth Day every April 22nd to demonstrate support for our natural environment and its protection. At every Pueblo Bonito Resort, we make conscious and concerted efforts to celebrate Earth Day every day, understanding our impact on the environment and our responsibility to maintain it or leave it better than we found it. This month, we'd like to take the opportunity to highlight some of the countless efforts we make to do our part on behalf of our community and our guests.
Glass Recycling – Pueblo Bonito has turned recycling into an art, literally. Guests at Pueblo Bonito's Los Cabos resort hotels routinely drain and recycle bottles by the ton, and local artisan, Israel Battista, who runs the nearby San Miguel Blown Glass Factory, collects up to two tons of empties each month. Each bottle is cleaned, crushed and melted in special ovens for glassblowers who shape the melted bottles into fish, vases and hearts that have become iconic cultural symbols in Los Cabos and throughout Mexico. In a perfect circle of sustainability, Pueblo Bonito not only supplies the raw materials for Battista's creations but also buys back the art pieces by the hundreds to display around its hotels and communities. These items are also for sale in the resorts' gift shops. This unique recycling initiative sends a special message to eco-conscious travelers who prize sustainability efforts and who want to see local communities benefit from their visits.
Energy Efficiency – Recently, Pueblo Bonito signed agreements with New Fortress Energy for the development of clean energy initiatives which will have a very positive impact on the local environment. The Resorts also have their own power plants. Additionally, the grass at Quivira Golf Club, from tee to green, is surfaced in paspalum, a salt-tolerant, disease-resistant grass varietal that requires a fraction of the chemicals and pesticides needed by normal grasses. In addition, the entire course is irrigated with recycled water generated by the resorts, a big consideration in the Baja desert where potable water is so precious.
Sea Turtle Protection – For nearly 20 years, Pueblo Bonito Golf & Spa Resorts and now Quivira Los Cabos have participated in crucial ecological efforts, notably its turtle protection and release program. As vital parts in two ecosystems, beaches and marine systems, turtles offer a meaningful lesson in ecology: everything is connected. If sea turtles become extinct, both the marine and beach ecosystems in Los Cabos will weaken. Sea turtles use beaches and the lower dunes to nest and lay about 100 eggs per nest. Dune plants use the nutrients from decomposing turtle eggs to strengthen and grow. Without the turtles, dune vegetation would lose its integrity, and in time, cause the beaches to erode. With its prime oceanfront setting, Pueblo Bonito Resorts and Quivira Los Cabos offer guests and residents the opportunity to assist conservation team members as they carry the hatchlings of four endangered species of sea turtles (Loggerhead, Black, Leatherback and Olive Ridley) to the ocean, greatly enhancing their chances of survival. Because the turtle hatchlings are easy prey for natural predators, these gentle reptiles need all the assistance they can get to reach maturity and increase their numbers.
Pollution Prevention – Innovative eco-friendly practices designed to minimize damage to the environment have been implemented at Pueblo Bonito Resorts. As part of these practices, the hospitality company has banned the use of plastic straws at its resorts. The "Save the Seas—Skip the Straw" campaign has greatly reduced environmental plastic pollution. The Resorts also participate in beach and river cleaning in coordination with the Hotel Association and other hotels and companies. And finally, as part of staff training programs, Pueblo Bonito Resorts offers recycling training sessions to staff members. The workshops combine art and recycling, and collaborators get to create their own art using recycled material. On Earth Day, Pueblo Bonito Resorts staff members will lead awareness activities for guests to inspire more diligent environmental care.
Praise for Sustainability Efforts – Last year, the Ministry of Tourism honored Pueblo Bonito Mazatlán, Emerald Bay, Rosé and Pueblo Bonito Los Cabos with the Distinctive "S" Award, which recognizes companies across the country that have demonstrated extraordinary and consistent commitment to environmental sustainability. Alberto Coppel, C.E.O. of Pueblo Bonito Golf & Spa Resorts told media outlets at the time, "Initiatives we're particularly proud of include Pueblo Bonito's contributions to various Los Cabos campaigns that beautify the city's beaches, streets and parks; our innovative Turtle Protection program, which helps to preserve the endangered sea turtle population while also educating the public about these gentle, majestic creatures; a state-of-the-art water treatment facility at Sunset Beach; a series of power plants to provide clean energy to all resorts; and irrigation plants that provide recycled water for the maintenance of Quivira Golf Club, thereby conserving the region's most precious resource. And those are just a few of the highlights. With each new development, Pueblo Bonito is committed not simply to offering guests the highest standards of luxury, but to doing so in the most eco-friendly way possible."
.