Pueblo Bonito Los Cabos
Room Only 1-800-990-8250
Hotel + Air 1-800-219-2727
Canada 1-855-478-2811
Contact Us
Visit our Sister Properties
Close
Best Rate Guarantee
Book your all-inclusive Stay
You are an Insider now! Enjoy your savings!
Spectacular Benefits
Enjoy the tranquility of Armonia Spa with up to $75 credit!
Learn More
✖
As a result of the current and unprecedented COVID-19 situation, our call center is experiencing an extremely high volume of calls and email requests. We ask those of you who do not have reservations taking place during the next 7 days to please wait to contact us so that we may assist our guests with more urgent needs.
IMPORTANT THINGS TO NOTE
- If you booked a hotel-only stay on our website, you may make modifications online by clicking the "Modify Your Reservation" link provided in your confirmation email. Hotel + Air reservations booked on our website may only be modified by calling 1-800-219-2727 from the US or Canada.

- If you booked through a third party such as a travel agent, or an online platform like Expedia or Hotels.com, you must reschedule through that same company.
Read more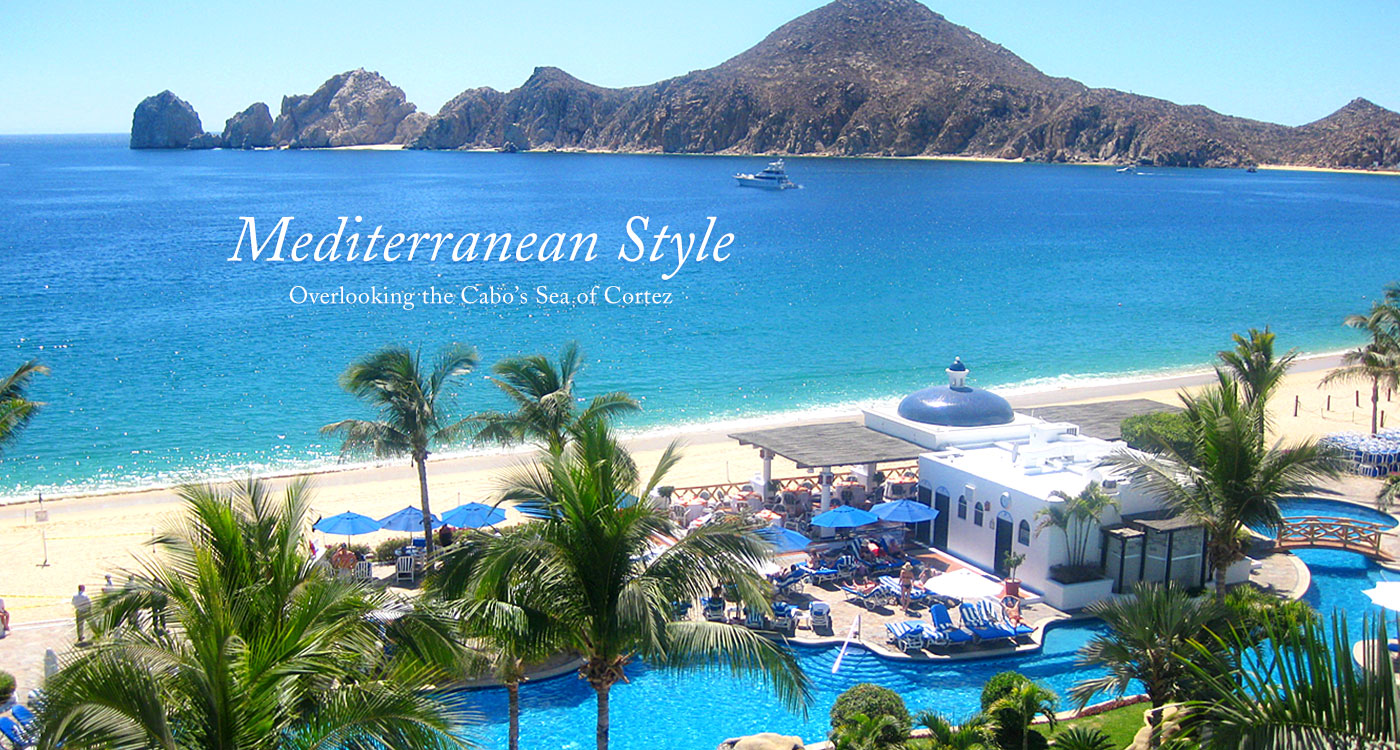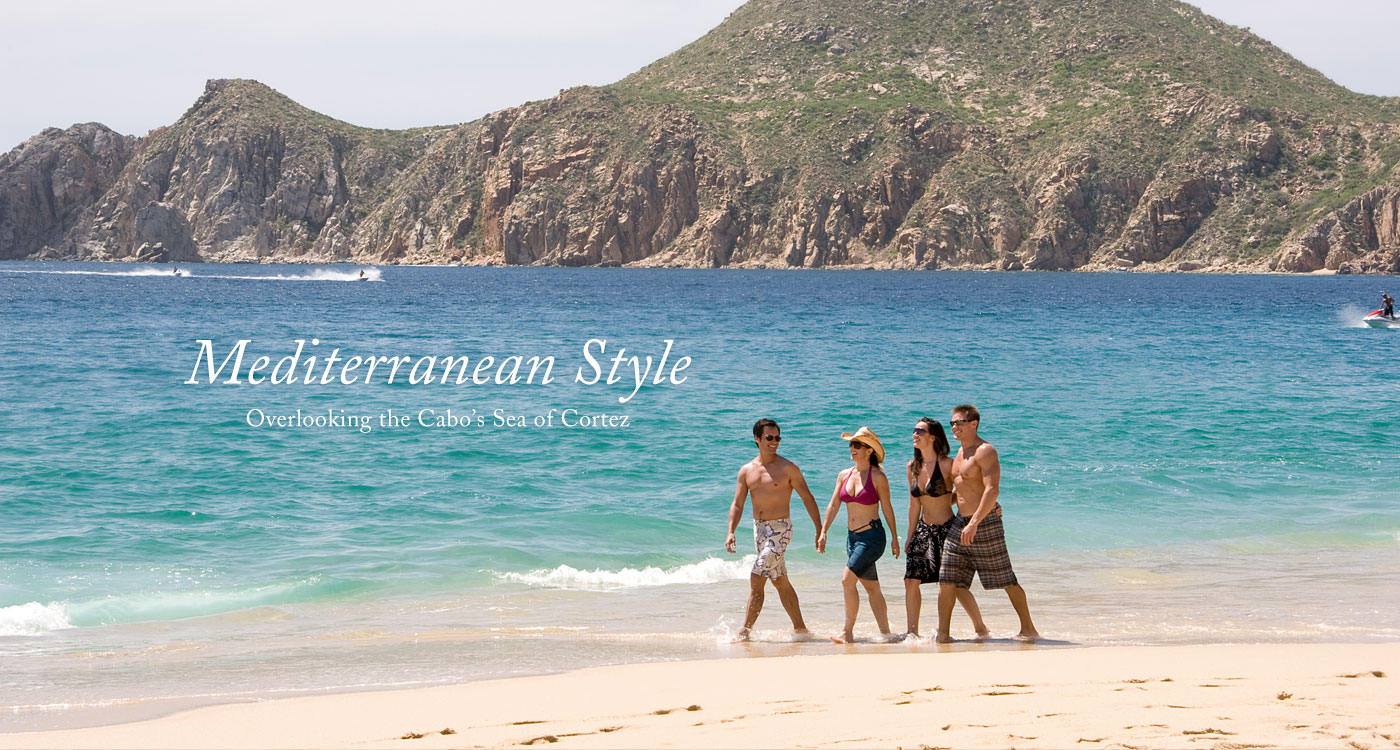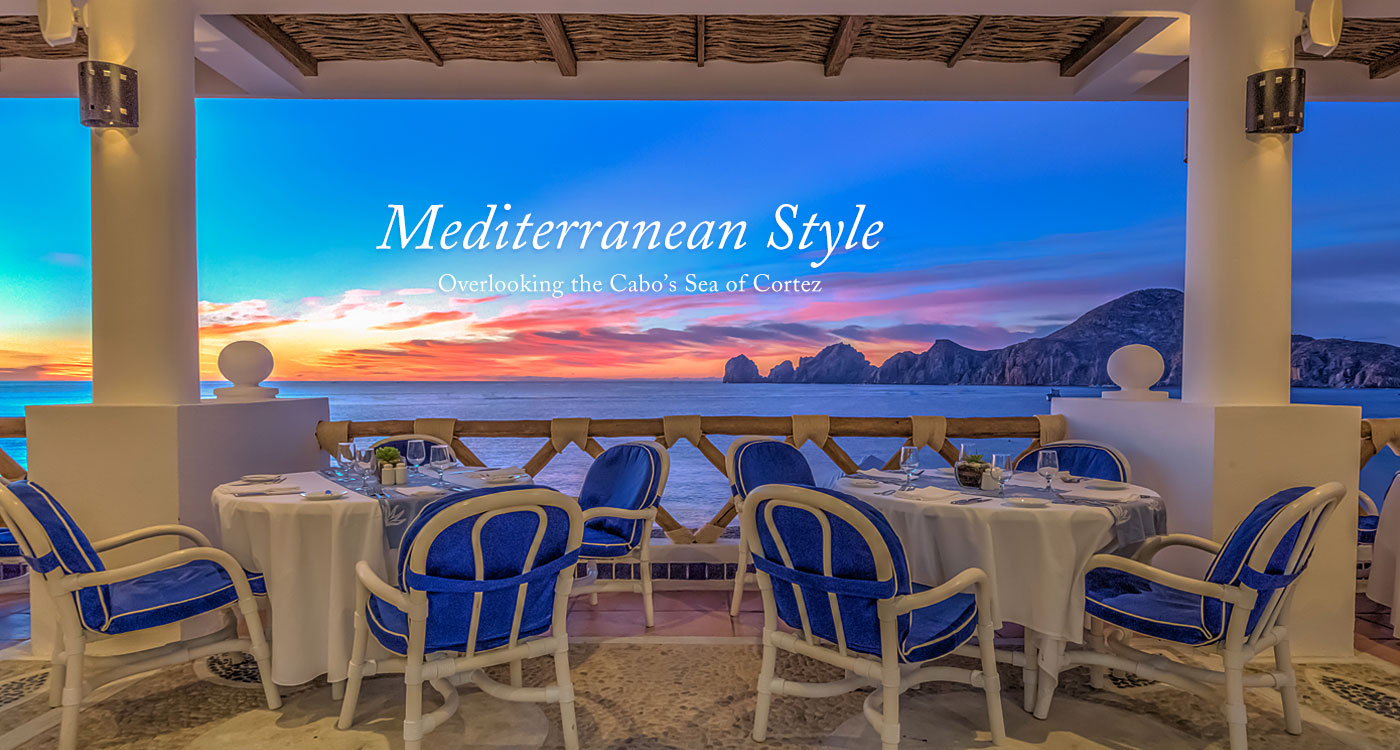 Mediterranean Style Overlooking Cabo's Sea of Cortez
A lovely Mediterranean-style resort in Cabo San Lucas, Pueblo Bonito Los Cabos offers the full-service amenities and boutique services found only at the world's finest hotels. Noted for casual elegance and all-inclusive ease, oceanfront Pueblo Bonito Los Cabos overlooks El Médano Beach and the Sea of Cortez, affording its guests stunning views of Land's End.
Up to $75 spa credit
No booking or modification fees.
Choice to Pay In Full or One Night's Deposit.
Free Cancellation Rates Available.
"Best location"
Love the Blanco, it's all about location, location, location. Right in the heart of Medano beach and 99% of the rooms have a great ocean view. We did the all inclusive and loved it even though we spent a few nights in town at other restaurants. Everyone at the hotel is friendly and Martin De Jesus Valdez Moncayo our waiter did a great job keeping us happy with food and drinks at the pool, he always had a smile on his face and great service. Felix Ramirez also works at pueblo bonito and is a good friend and is 1 of the best people to know in Cabo, we love you Felix.
"Great location "
Stayed here now two times and love this place. The customer service at the front desk, patio, poolside, or wherever you need someone they are great. Very clean hotel with large rooms. Location is perfect for a beach day or if you wanna walk down to more of the party scene it's just a little bit down the beach. Close to marina too. Love the blanco!
"Just for fun!"
There isnt enough words to describe how amazing everything was at Pueblo Bonitos Los Cabo. The room, the food/drinks and the staff! I would definitely go again in a heart beat! Abel, Pedro, Yohari and Clemente from Cilantros/ Palomas made the experience even better. Their service was outstanding! They were very friendly and made us feel welcome! I miss everything already. Will make plans to go again soon!
"Excellent service "
Excellent service. Everyone was very nice and friendly. I would definitely recommend staying at this resort, food is great and it is very clean! Pedro, Clemente Abel and Yohari from cilantros were amazing and made the stay much better!
"Activities"
I have been coming here for 10 years. Never a disappointment. Rod is excellent and makes the activities so fun! Funny and very nice. Angel, Fernando, Freddy just to name a few. Lots of great service and pool beach is wonderful.
It's Time to Cabo!
Explore our Interactive Map
Explore
pueblo bonito pointers
Curated by our concierge
Pueblo Bonito's Care Pledge
With early reports showing that the spread of COVID-19 is beginning to slow, the Mexican Federal Government has announced that the quarantine will end on May 31st. Our resorts are scheduled to reopen June 1st, and we are already preparing for your return.
Read more