Pueblo Bonito Mazatlán
Room Only 1-800-990-8250
Hotel + Air 1-800-219-2727
Canada 1-855-478-2811
Contact Us
Visit our Sister Properties
Close
Best Rate Guarantee
Book your all-inclusive Stay
You are an Insider now! Enjoy your savings!
Highly-Anticipated Renovation Underway at
Pueblo Bonito Mazatlán Beach Resort
Welcoming Guests
Originally opened thirty years ago as the very first Pueblo Bonito property, the celebrated Pueblo Bonito Mazatlán Beach Resort is undergoing its much anticipated $26.5 million renovation. The transformation pays homage to our old-world charm while elevating all elements of our property even higher with contemporary redesigns and brand-new additions. From the guest suites to the restaurants to the pools, everything is being polished. This incredible redesign is set to be completed by February of 2020, but don't worry - Pueblo Bonito Mazatlán will remain open and continue to accommodate guests during the renovation, maintaining our high standards of service and hospitality.

We are currently in Phase 1 of the project. During construction, the onsite developers will use the latest technology to help control dust and noise during this two-phase expansion period.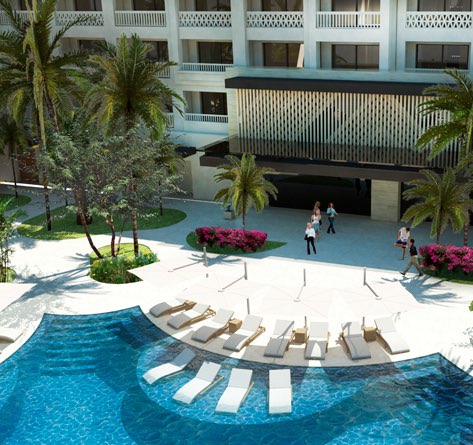 Phase 1 Renovation Highlights: "Pueblito" Section
(current phase of project)
114 updated and renovated suites
Fresh artwork and touches throughout Pueblito
A secondary lobby will be added
Remodeled Cilantro's Restaurant
New area for theme nights
New pool bar
New beach terrace with fire pits, shaded areas, and boardwalk flooring
Phase 2 Renovation Highlights: "Pueblo Section"

133 updated and renovated suites
Fresh artwork and touches throughout Pueblo
New façade and renovated entrance/motor lobby
Remodeled and expanded main lobby
New meeting facilities that will accommodate up to 300 attendees
Expanded event hall
Redesign and expansion of Las Palomas and Angelo's restaurants
New deli
New child-friendly area added to existing pool
New beachfront infinity pool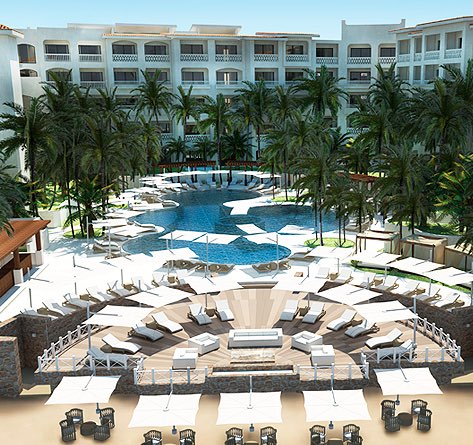 Our Gallery

The Beauty Frame By Frame