Close
Our All-Inclusive Oceanfront Resorts
Visit our main site
Pueblo Bonito Resorts
Pueblo Bonito Vantage
Close
Best Rate Guarantee
Book your all-inclusive Stay
|
You have unlocked your Insider Rates! Enjoy your savings!
Dining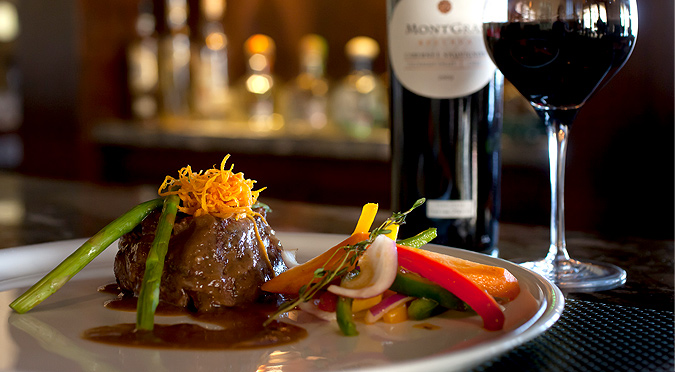 Spectacular Benefits
Save More When
You Linger Longer
Book a stay of seven or more nights and take an additional 10% off your stay. As if you needed a reason to stay longer on our sun-kissed shores.
Learn More
Delight in the International
Flavor of Cabo San Lucas
At Montecristo Estates Luxury Villas, guests enjoy a variety of culinary options. Head to the Clubhouse for international fare at Cibola or hop the complimentary shuttle and choose from a wide array of restaurants at our sister resorts.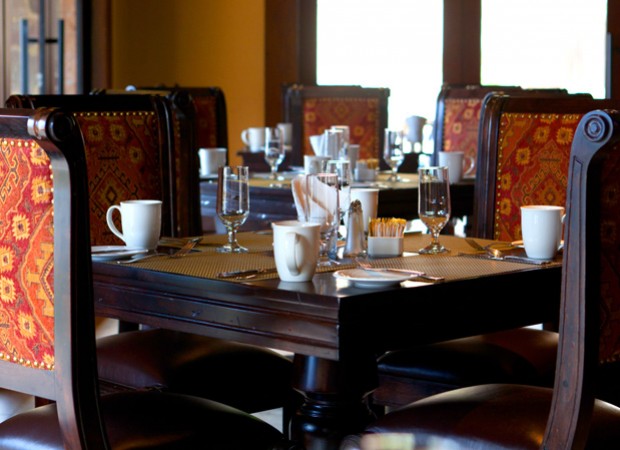 Cibola
Relaxed sports bar setting meets an array of international flavors at Cibola. Located in the Clubhouse, Cibola serves fresh, delicious cuisine to suit every taste.
Open Daily | 7 am to 11 pm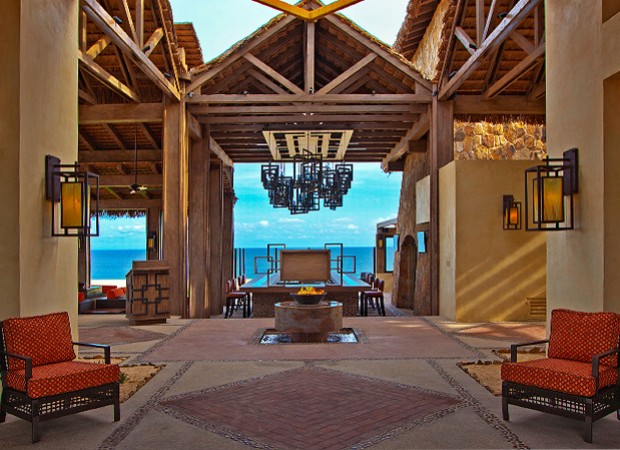 Steakhouse at Quivira
Located at Quivira Golf Club, the new Jack Nicklaus Signature golf course at the tip of the Baja Peninsula, Steakhouse at Quivira offers indoor and outdoor dining from late afternoon through evening.
Open Daily: 5:30 pm to 10:00 pm | $35 surcharge
Dinner Reservations required. Dress code: Resort Elegant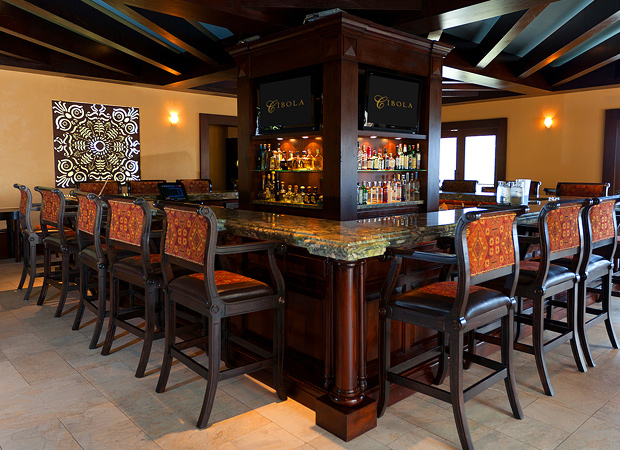 Cibola Bar
Enjoy an array of fine wines, specialty cocktails and local brews at our stylish Cibola Bar. Catch a game on one of the bar's flat screen televisions while you mingle with fellow guests.

*Restaurant hours and menus are subject to change.
Other Pueblo Bonito Restaurants
LaFrida at Pueblo Bonito Sunset Beach
Come and enjoy an unforgettable dining experience in Cabo San Lucas at the LaFrida restaurant. The extensive menu of Mexican gourmet cuisine is complemented by panoramic ocean views and an upscale, artistic ambiance that celebrates the life and work of Mexican artist Frida Kahlo. LaFrida offers a fine dining experience for adults. The dress code is resort-casual.
Open for dinner daily | 6 – 10 pm | $30 surcharge
La Nao at Pueblo Bonito Sunset Beach
Enjoy masterfully prepared entrees, gourmet brunch, and festive theme night at La Nao Restaurant. The sunset views are spectacular from any table at La Nao, and whales are often seen frolicking offshore during the winter migration. Breakfast is served from 7am to 12pm. La Nao hosts buffet-style themed dinners every evening from 6pm to 10pm.
Open daily for breakfast and dinner | 7 am to noon and 6 – 10 pm
The Bistro at Pueblo Bonito Sunset Beach
Indulge your appetite any time of day at The Bistro, the first round-the-clock restaurant in Cabo San Lucas. The Bistro offers casual family-style dining with an extensive menu of breakfast, lunch and dinner selections.
Open daily | 24 hours
Zao Shen at Pueblo Bonito Sunset Beach
Our fantastic new Zao Shen restaurant offers delicious Asian fusion cuisine made with savory ingredients from all over Asia. The majority of the dishes are prepared in a wok, and all are served family-style, to be shared around the table as is the custom in China.
Open daily for dinner | 5 to 10 pm
Cilantro's at Pueblo Bonito Los Cabos
Enjoy alfresco dining on the beach at Cilantro's. Serving lunch and dinner, Cilantro's offers an international menu with regional specialties, fresh seafood, familiar American favorites, and much more.
Open daily | 11 am – 11 pm
Siempre at Pueblo Bonito Pacifica
Enjoy flavorful Mediterranean-style cuisine at Siempre restaurant. The gourmet, wellness-inspired menu features delightful seasonal creations, as well as indulgent favorites, including homemade sweets and mouthwatering treats. Siempre restaurant is for adult dining.
Open daily | 7 am – 10 pm
Fellini's at Pueblo Bonito Rose
Don't miss the fabulous Fellini's Ristorante for award-winning Italian cuisine. The menu features thin-crusted grilled pizzas, the finest meats, fish and succulent seafood, elegant risottos, and pastas bursting with flavor. Fellini's also offers a sophisticated wine cellar created by our national champion sommelier. Indoor or patio dining. Dress code is Cabo casual. Gentlemen's shorts with casual shoes are accepted. Children under the age of eight are not permitted.
Open for dinner daily | 6 – 11 pm | $20 surcharge
Mare Nostrum at Pueblo Bonito Rose
A delightful setting overlooking the azure Sea of Cortez, Mare Nostrum is highly noted for sumptuous Sunday buffets and festive theme nights including fun dinner themes such as Mediterranean Night, Seafood Night, Grill Night and Carnival Night.
Open daily | 7 am to 11:30 pm