Close
Best Rate Guarantee
Book your all-inclusive Stay
You are an Insider now! Enjoy your savings!
Cabo Spa and Hotel Review: Pueblo Bonito Pacifica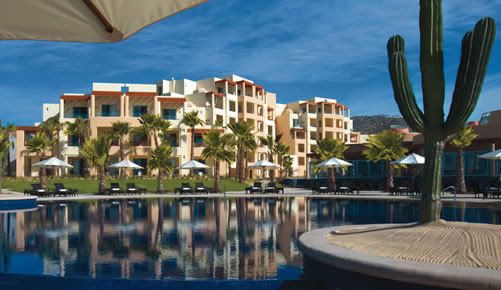 Pueblo Bonito Pacifica Holistic Retreat & Spa is the ideal place for true relaxation in one of the hottest vacation spots in the world, Cabo San Lucas. Pueblo Bonito Pacifica is proud to offer their top notch services to those seeking an extraordinary experience. In a review of Pueblo Bonito Pacifica by one guest, Sandy Rosenberg, she describes her stay as "a rare case of reality exceeding expectations." Her detailed review definitely captures the little things about Pueblo Bonito Pacifica that make it a truly special experience. From the color scheme, various aromatherapy scents and soothing music throughout the property to full ocean views from every room, the resort strives to create an atmosphere of peace and harmony.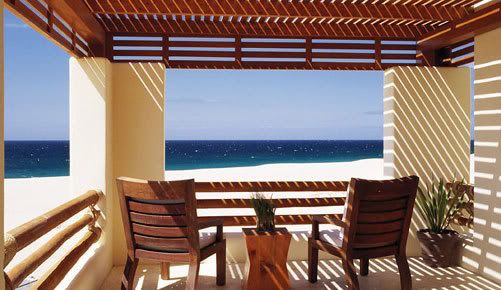 Small, welcoming details are sprinkled throughout your stay at this Cabo hotel. In her review, Rosenberg was particularly impressed by the service:
"The service in the hotel is impeccable. Everyone is warm and welcoming. On my first day, I found that my toiletries were inside a little basket made from a towel. My favorite, now sitting here on my desk, is the towel duck. Incredibly cute. Strangest reason I've ever had for stealing a towel."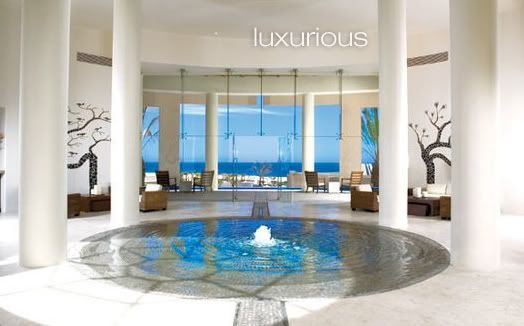 Armonia Spa - Top Rated Spa in Cabo Armonia's luxurious and modern setting offers its own unique form of natural beauty and intimate proximity to the sea. In harmony with these natural elements, we have developed an extensive menu of services including water therapy, hot stone massage, body wraps and scrubs. One particularly decadent option at this luxurious Cabo spa is the Honey Sugar Glow, an innovative body treatment that nourishes and regenerates the skin by exfoliating dead cells, revealing smooth, healthy skin. Its exclusive formula incorporates crystallized honey, which nurtures and hydrates the skin, and a delicate floral scent that promotes relaxation. This soothing treatment ends with a light body lotion massage. Cabo Hotel Activities Pueblo Bonito Pacifica offers guests a wide selection of activities to enhance their vacation experience. Between beach beds, towel folding classes, competitive tennis, Spanish lessons, guided walking excursions, yoga and water aerobics, you might even end up spending most of your time at the resort! If not, Cabo itself has a plethora of must-do vacation activities to choose from, including golf, whale watching, various water sports, eco tours, nightlife and shopping. The concierge at our Cabo hotels are happy to assist you with reserving your excursions. To learn more, visit the Pueblo Bonito Pacifica website.