Close
Best Rate Guarantee
Book your all-inclusive Stay
|
You have unlocked your Insider Rates! Enjoy your savings!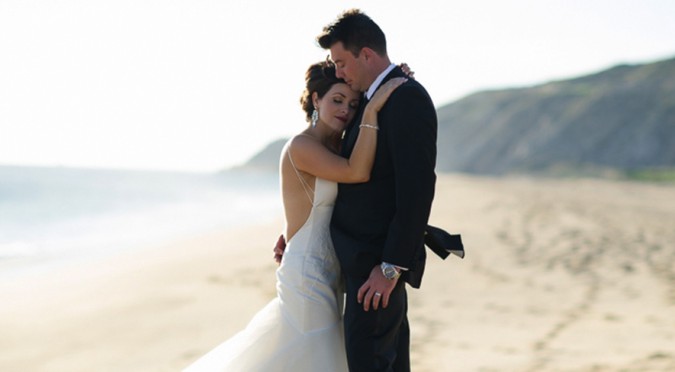 5 Destination Wedding Mistakes to Avoid: Real Advice from Our Top Providers
Dec 19, 2019
Limiting wedding events to the day of the ceremony
Your family and friends are going to be traveling a long way to celebrate this once-in-a-lifetime occasion. Why not pack in as much fun as possible by spreading the festivities across multiple days? At Pueblo Bonito, we love to introduce wedding parties to our resorts with a special welcome-to-Mexico event, which is also a great opportunity for folks who might not be acquainted to get to know each other. There's plenty to do leading up to the big day, from a beachside bonfire beneath the stars, to a guided tour of the local arts scene, to an indulgent spa day for the bridesmaids, or a friendly golf tournament among groomsmen. Let us know what sorts of activities you'd most enjoy, and we'll take care of the rest.
Making your friend the official wedding photographer
Sure, your friend might be an expert Instagrammer, but unless she's a professional wedding photographer as well, she's likely to be overwhelmed by the challenge of corralling all the right folks at the right moment for that perfect shot, the sort of logistics a seasoned pro knows how to handle. Your best bet is to hire a professional, local photographer, since a local will know every corner of the resort, has already built a great working relationship with resort staff, and can navigate the sometimes dizzying policies and laws governing beach access, drone use (for those ideal aerial shots), and other details.
Skipping the wedding video
The movie version of your big day may go months or even years between viewings, and hey, you're already getting a professional photographer, so why not cut costs when it comes to the video? But as one of our veteran wedding planners likes to point out, "Nothing compares to being able to relive your wedding in real-time; it goes by in a flash. Our clients always call us to gush over the details the next day, and it's hard to hear when their only regret is not having hired a videographer."
Sticking to basic hotel lighting
Ordinary lighting is fine for an ordinary day, but for your wedding, you want that wow factor to make the experience truly extraordinary. The right lighting not only contributes significantly to a party atmosphere—it also makes every little detail pop—both in the moment and in the photos you'll cherish for years to come. Ideal lighting doesn't have to be expensive either. It could be as simple as hanging a few dozen paper lamps or adding an unexpected color to dazzle in just the right spot.
Opting to DIY
We know it might be tempting to try to save money by handling some of the details of the wedding events yourself, but the great majority of the time, you just won't get the kind of value (or peace of mind) you deserve. Maybe your sister has volunteered to bring the programs you spent a whole weekend hand stamping. We know she's trustworthy, but in the flurry of travel, it's easy to forget things. Maybe your brother makes absolutely killer playlists. But with a professional DJ, you'll never have to worry about equipment breaking (there's always a backup) or a failure to coordinate with all the other professionals ensuring everything runs exactly as it should. When you entrust your wedding events to us, you'll never have to sweat the small stuff. Your only job will be to revel in each extraordinary moment of your special day!
For more information, please contact our wedding specialists. They will be happy to assist in planning your dream weddin
.