Close
Best Rate Guarantee
Book your all-inclusive Stay
|
You have unlocked your Insider Rates! Enjoy your savings!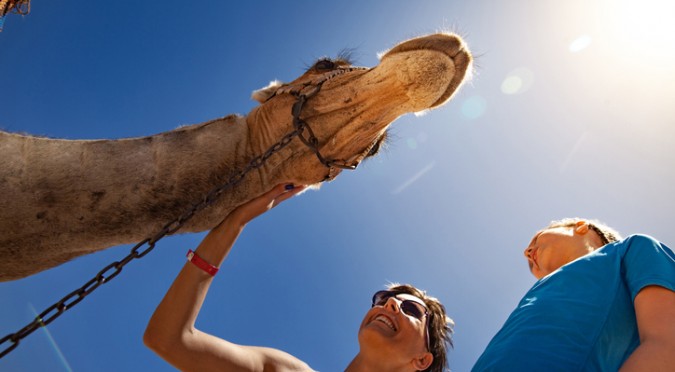 Cabo Adventures' Eco Farm
May 25, 2021
When in Cabo, you won't have to look very far to see the beauty of Mexico. Whether you're strolling across its coveted sands or waking in suites that echo the ocean's call, it really feels as if the purest of nature is all around. But, a simple day trip just outside of the city can showcase so much more. During Cabo Adventures' variety of outdoor-driven tours, you'll soon discover the other side of life awaiting every moment beyond our iconic beachfronts.
Whether you're just setting out or returning from one of the many diversions in the untouched Mexico, including the ATV Desert or Off-Road Adventures, Electric Bike Beach or Mountain Bike Tours, or the Outback & Camel Tour, there's a homebase for even more eco-friendly experiences—the Tierra Sagrada Ranch.
Begin your enlightening journey between tours with the ranch's first hands-on plastic recycling plant, giving new life to old materials, while preventing them from ending up in our ecosystem. And while you're on the theme of renewal, pass by Oh, Sheet!—our region's first sustainable plant, responsible for creating a fun, environmentally friendly alternative to the typical wood based paper.
Once at La Granjita, the petting zoo and animal rescue facility, you'll quickly meet our farm animals and your soon-to-be best friends—a small family of rescued dogs, donkeys, sheep, ponies, parrots and chickens. Ready for your attention, they're more than happy to have you visit as you learn their way of life.
When it's time for a break, Tierra Sagrada Ranch offers something sustainable for the appetite as well with an artisanal chocolate making experience. Discover the rich history while tasting its complex flavors from scratch as the cacao is ground and transformed into its final state. From here, you can easily move on to the Mezcal experience—complete with a history lesson and firsthand encounter with a variety of wild agave plants, in addition to a tasting.
If you're dreaming of seeing Cabo through a new lens, it's time to visit us at one of the nearby Pueblo Bonito Resorts—putting you in a prime location for endless natural discovery like this.
.