Close
Best Rate Guarantee
Book your all-inclusive Stay
|
You have unlocked your Insider Rates! Enjoy your savings!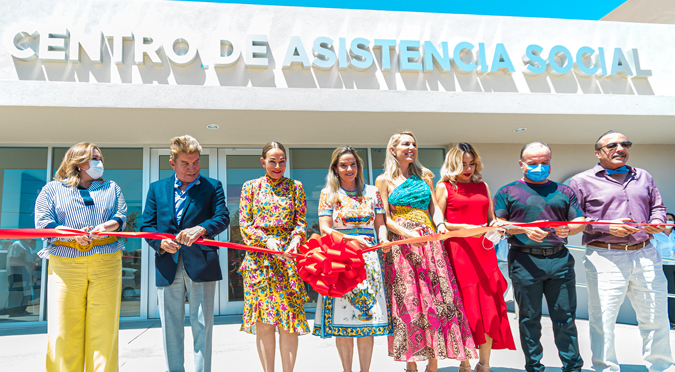 Celebrating The LCF Social Assistance Center's Opening Ceremony
May 11, 2021
While Pueblo Bonito is often recognized for its all-inclusive contributions to Mexico's stunning coastlines, it's the work beyond golden sands and turquoise waters that can really make a difference. Through our recent opening ceremony of the Letty Coppel Foundation Assistance Center, we've once again had the honor of sharing in even more life-changing work together.
Setting the stage for the special day, Mr. and Mrs. Coppel, alongside their daughters Letty and Hayley, as well as directors, managers, executives and other special attendees, shared their heartfelt appreciation and support, noting the importance of Pueblo Bonito actively remaining involved in community growth.
Before presenting the all-female staff of doctors and nurses, revealing the plaque, cutting the ribbon and touring the facility, Javier—a young man diagnosed with brittle bone disease—gave his moving testimony of how the Foundation has given him and his family support and positivity, reminding us all once again of the power of selflessness.
As this new chapter of community support unfolds, we remain excited to see where it takes the country we love so much.
Click to learn more about the Letty Coppel Foundation.
.