Close
Best Rate Guarantee
Book your all-inclusive Stay
|
You have unlocked your Insider Rates! Enjoy your savings!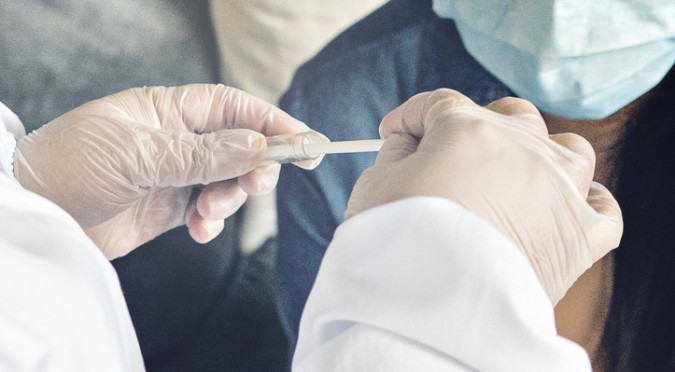 Covid-19 Test Requirements for Travel to the U.S. and Canada
Jan 26, 2021
UPDATED: March 3, 2022
As many are already aware, the CDC has announced that anyone traveling to the U.S. on or after January 26th
will be required to present proof of a negative COVID-19 test, as well as a signed attestation letter, prior to entering the country. As of December 6, 2021, all air travelers entering the United States, including returning U.S. citizens, will be required to provide proof of a negative COVID-19 test taken no more than 1 day before their flight to the USA. For the most up-to-date and complete details, please visit the CDC website.

Effective February 28, 2022, travelers to Canada will now have the option of using an authorized COVID-19 rapid antigen test result (taken the day prior to their scheduled flight) OR a molecular/PCR test result (taken no more than 72 hours before their scheduled flight). Click here for full information.

As part of our CARE program, Pueblo Bonito offers same-day, COVID-19 antigen testing services to help our guests easily comply with travel requirements. Test centers are located onsite, and the services are included with our all-inclusive package for stays of 3 nights or longer* (one test per person; additional tests available for $17 USD, taxes included).

Arrangements can be made via the pre-check-in process, or with the concierge or front desk upon arrival. Results will be provided the same day as the test is administered, and the official government certification required by the CDC will be available within 24 hours of your test.
NOTE: Due to its characteristics, a PCR-type test cannot
be performed in our onsite clinic

; it can only be done by an authorized laboratory.

For guests traveling to Canada

who prefer a PCR test,

please contact our concierge staff

for information on how to make testing arrangements.

Those traveling from Los Cabos may also book your appointment in advance

here

.



In addition to ensuring your safety, making sure you have a carefree vacation experience is our top priority. We will continue to work diligently to remain in compliance with the most recent requirements and guidelines, so that all you need to do is sit back, relax, and enjoy your stay.

For more information, please review our Testing FAQs, the attestation form provided by the CDC, or call 1-800-990-8250. We thank you for your continued support and can't wait to see you on your next visit!



*Not applicable for complimentary stays.
.