Close
Best Rate Guarantee
Book your all-inclusive Stay
You are an Insider now! Enjoy your savings!
Insider Savings
Submit your email address and receive a promo code,
exclusively available for Pueblo Bonito insiders!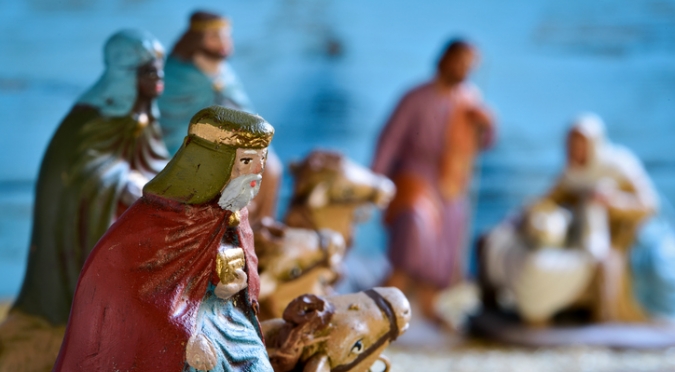 Cultural Trivia: El Día De Los Reyes
Cultural Trivia: El Día De Los Reyes
On January 6, many Christians around the world celebrate the Twelfth Day of Christmas, which in Mexico, Latin America, and Spain is called El Día De Los Reyes (Three Kings' Day). This day, rather than December 25, is the main gift-giving occasion in most Spanish-speaking countries. Children leave their shoes or decorated shoeboxes under the Christmas tree at night, and in the morning, discover that the Three Kings (not Santa Claus) have filled them with candy and gifts. As the final day of the Christmas season, El Día De Los Reyes is also a day of feasting, in which many traditional foods are shared. The Rosca de Reyes (Kings' Cake) consists of an oval pastry, representing a crown, and a tiny doll within to represent the newborn Jesus, hidden safely away from Herod's soldiers. Receiving the slice of cake that includes the doll is a special honor, and the recipient typically hosts the Día de la Candelaria celebration one month later, and traditionally serves tamales.

Plan your next cultural adventure to Mazatlan or Cabo San Lucas!
.