Close
Best Rate Guarantee
Book your all-inclusive Stay
You are an Insider now! Enjoy your savings!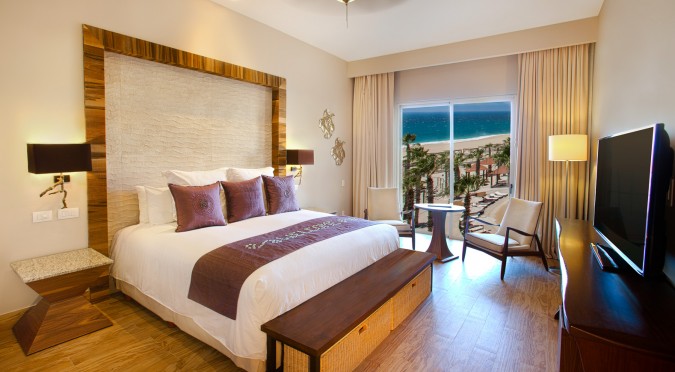 Debuting This Month: The Towers at Pacifica
World-class service and groundbreaking design converge in Pueblo Bonito's luxuriously ambitious resort-within-a-resort, The Towers at Pacifica. Opening December 22nd, the company's latest Los Cabos property is intended to reaffirm the resort's adult's-only philosophy of providing "luxury without limitations."
Inspired by the magnificently juxtaposed landscape surrounding Cabo San Lucas with golden beaches and natural desert foliage, the design of The Towers at Pacifica reflects the larger resort's elegantly minimalist décor. Each of the 47 club-level guest rooms and suites reflects a sophisticated modern style elegantly touched with organic elements that bring the comfort of home.
Seamlessly arranged by The Towers at Pacifica's certified butlers, bespoke experiences and excursions can be the highlight of a guest's visit, limited only by your imagination. From tours of local street food and an afternoon at the award-winning Quivira Golf Club, to arranging a cliffside proposal overlooking the Pacific Ocean, we're committed to helping guests make lasting memories.
The Towers at Pacifica begins welcoming guests on December 22, 2016. Advance reservations are now being accepted. Click Here to reserve or learn more.