Close
Best Rate Guarantee
Book your all-inclusive Stay
You are an Insider now! Enjoy your savings!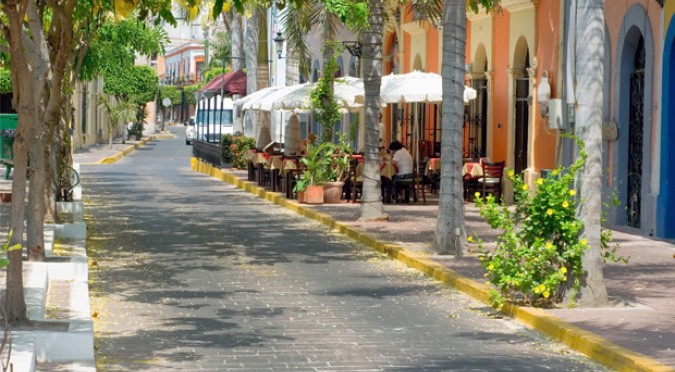 Explore Plaza Machado, a Vibrant Combination of the Colonial and the Contemporary
Since colonial times in cities across Spanish America, the plaza has been the center of civic life, political demonstration, and communal celebration. For guests staying at one of our Pueblo Bonito Mazatlán locations, we highly recommend spending a day in Plaza Machado, one of the most charming and historically vibrant plazas in all of Mexico. Located at the heart of Mazatlán Centro Historico, Plaza Machado was originally built in 1837 by Juan Nepomuceno Machado, a merchant from the Philippines who made his fortune trading silver and pearls, among other goods. Though initially intended as a sign of elite power, the Plaza quickly became a gathering place for folks from all classes. In recent years, the architecture of the Plaza has been restored to reflect its original 19th-century opulence. Visitors will enjoy a delightful array of trendy bars and cafés, art galleries, and shops, as well as the Angela Peralta Theater, a premier performance venue known for attracting internationally-acclaimed talent. For those visiting Plaza Machado in the evening, be sure to stop by our Casa 46 restaurant for cocktails and appetizers, or reserve your table ahead of time for the full elegant, dining experience.
Plan you next trip to Pueblo Bonito Emerald Bay or Pueblo Bonito Mazatlán.