Close
Best Rate Guarantee
Book your all-inclusive Stay
|
You have unlocked your Insider Rates! Enjoy your savings!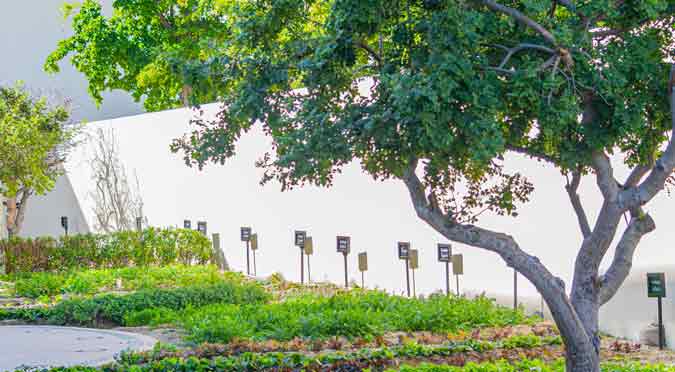 Farm-To-Table The Los Cabos Way
Jun 17, 2021
With the sprawling farms and ranches of Baja California to the north and the Sea of Cortez and Pacific Ocean on either side, is it any wonder that Los Cabos has emerged as a global go-to for farm-to-table cuisine?
Abundant sunshine, a lengthy growing season, and an audience that prizes all things organic are only part of the story. Seasonal vegetables and fresh seafood inspire surprisingly diverse menus that go well beyond (the expected) mainstream Mexican fare. Think bold riffs on classic Mediterranean, French, and Asian dishes by chefs who aren't afraid to take a few risks as they write the next chapter in farm-to-table cuisine.
Naturally, garden-fresh ingredients from The Orchard at Pueblo Bonito Pacifica Golf & Spa Resort find their way into many of the dishes served on property, as well as chef-led cooking classes. At Peninsula, an entire section of the menu draws on regional traditions and customs using vintage recipes and foods native to the Baja California Peninsula. Not-to-be-missed dishes include roasted watermelon served with regional goat cheese and charred pork sourced from local farms and slow cooked for 18 hours.
If you like ceviche, you'll love our Hook & Cook experience. Alongside a resort butler, you'll surf cast for sierra or roosterfish, then learn how to make ceviche and a few house-made salsas and emulsions. Prefer a crash course in cocktailing? Join one of our master mixologists at the Peninsula Beach Bar. You'll learn how to enhance your favorite drinks with aromatic home-grown herbs and spices.
Hungry for more? Visit us here to discover Los Cabos' freshest, most imaginative flavors.
.