Close
Best Rate Guarantee
Book your all-inclusive Stay
|
You have unlocked your Insider Rates! Enjoy your savings!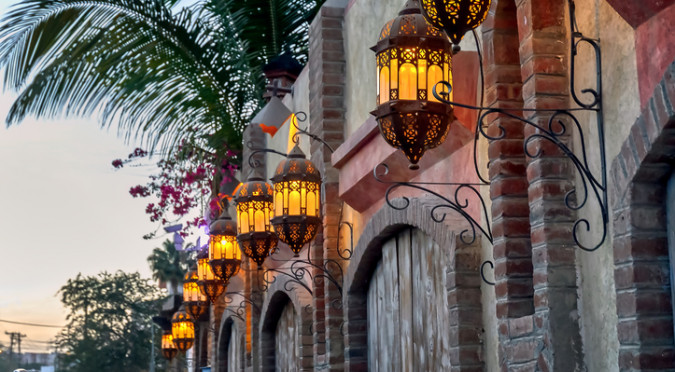 Five Tips for Your Next Cabo San Lucas Downtown Visit
May 02, 2018
One of the best features of each of our five Los Cabos properties is their close proximity to downtown Cabo San Lucas. Whether you choose to go for an early morning walk, an afternoon shopping trip, or a night out on the town, your Cabo vacation isn't complete without visiting downtown, the heart and soul of the destination. The tourist district is well known for traditional art, shopping, and food, including fabulous authentic Mexican cuisine. The area is also famous for its nightlife, with a variety of fun bars within walking distance from each other. Here are just a few of our favorite things to do in this enchanting city by the sea:

1 | Museo de Historia Natural: Millions of years of history are packed into this fascinating museum. Spend one afternoon roaming the halls, and you'll see the city in a whole new way.

2 | Cabo Wabo: For killer live music and one-of-a-kind cocktails, check out this bar founded by former Van Halen frontman Sammy Hagar. It's especially popular during October, when lots of celebs drop by to wish Hagar a happy birthday.

3 | J&J Habanos: Cigar aficionados will adore this shop, which specializes in authentic Cuban cigars and premium tequilas.

4 | Ciclovia: Every Sunday morning from 7 to 11 A.M., cars are barred from the city's main street, which becomes a haven for pedestrians, cyclists, skateboarders, dog-walkers, and anyone else looking to enjoy a few car-free hours.

5 | Dulceria: Tucked away on the side streets of Cabo San Lucas, the many dulcerias (i.e., candy shops) specialize in all sorts of delectable confections. Treat yourself to something tasty, or pick up the perfect gift to delight the little ones.
Reserve your escape to one of our resorts in Cabo San Lucas today!
.