Close
Best Rate Guarantee
Book your all-inclusive Stay
|
You have unlocked your Insider Rates! Enjoy your savings!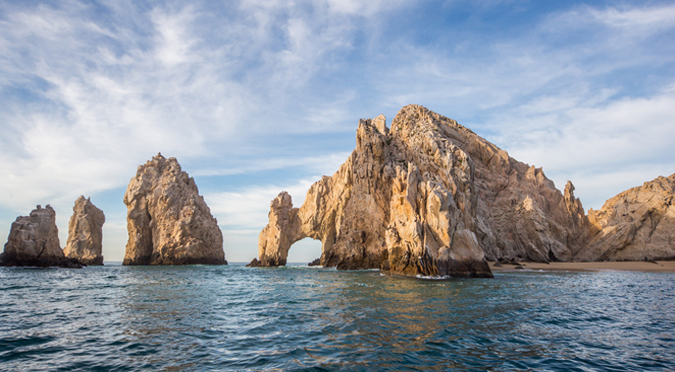 Los Cabos: A Safe Getaway
Apr 08, 2021
With the widespread availability of effective vaccines, COVID-19 may soon be in the rearview mirror.
After 13 months of walking on eggshells, what a relief!
Up until now, no destination in the hemisphere has done a better job of suppressing the infection rate of coronavirus than Los Cabos. In fact, Forbes Travel Guide recently announced that Los Cabos has been named the world's first VERIFIED travel destination after nearly all hotels earned an independent health validation from Sharecare, a digital health company.
Among the region's 85 hotels, 84 have completed and maintained verification on more than 360 global health security standards. These standards range from hygiene protocols and cleaning products and procedures, to ventilation and health safety communication for guests and employees.
"It's an acknowledgment and an encouragement to continue working towards the goal of offering the highest level of satisfaction to our visitors," said Rodrigo Esponda, managing director of Los Cabos Tourism Board, about achieving VERIFIED status. "Los Cabos has always been a destination that has excelled in exceeding the expectations of visitors, even repeat visitors."
The certification is particularly meaningful for hotels, given that tourism makes up 80% of the Los Cabos economy. It's a given that health safety measures are top-of-mind among international travelers.
Pueblo Bonito Resorts was an early adapter. A robust CARE program (Conscientious Service, Advanced Standards, Rigorous Sanitation, Elevated Hygiene), coupled with onsite COVID-19 testing services, is in place at all Pueblo Bonito properties in Los Cabos, making it easy for guests to comply with U.S. travel regulations. Testing services are built into all-inclusive packages for stays of three nights or longer.
Until further notice, all guest luggage will continue to be sanitized upon arrival. Guests enter a sanitation cabin and receive temperature checks with an infrared digital thermometer prior to hotel entry. In addition, mobile pre-check-in is available. For the foreseeable future, social distancing protocols of six feet have been established in all public areas, including pools, restaurants, and Quivira Golf Club.
"As the first VERIFIED destination, Los Cabos and its tourism board are setting an important precedent for both the hospitality industry and other communities around the globe," said Alberto Coppel, CEO of Pueblo Bonito Resorts. "We've put the health and safety of travelers, associates and residents at the forefront. Visitors to Los Cabos should rest assured that health security has a new standard."
Start planning your Cabo San Lucas trip today.
.