Close
Best Rate Guarantee
Book your all-inclusive Stay
You are an Insider now! Enjoy your savings!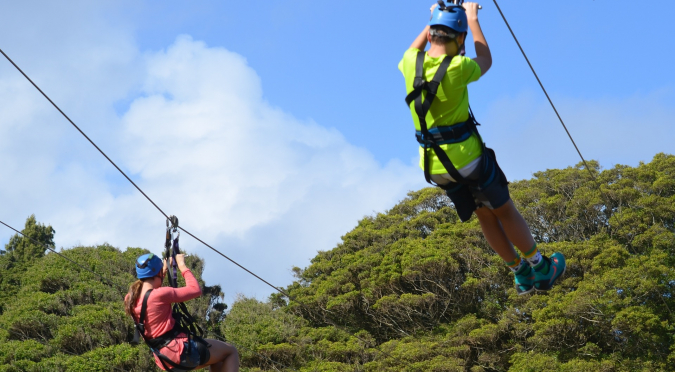 Mazatlán's Huana Coa Canopy Adventure
Forty-five minutes northeast of Mazatlán, just outside the charming village of La Noira, a breathtaking outdoor adventure awaits. On the Huana Coa Canopy Tour, you'll soar along ziplines high above the treetops, taking in the lush and expansive tropical views amid the majestic Sierra Madre mountains. The company's experienced staff prioritize safety and fun above all else, making this tour perfect for adults and children alike. In addition to the nine ziplines, twelve platforms, rope bridges, and thrilling vertical drops, guests will also have the opportunity to explore the Los Osuna Agave Azul distillery, where the sweet nectar from the agave plant is transformed into some of the finest tequilas in the country (and, of course, exploring also includes sampling these invigorating, authentically Mexican concoctions). With the Huana Coa Canopy Company, all your needs are taken care of, including transportation to and from the resort, state-of-the-art equipment, and expert on-site guidance at all times. As always, at Pueblo Bonito, we demand nothing but the best for our valued guests.
Begin your adventure at Pueblo Bonito Emerald Bay!
.