Close
Best Rate Guarantee
Book your all-inclusive Stay
|
You have unlocked your Insider Rates! Enjoy your savings!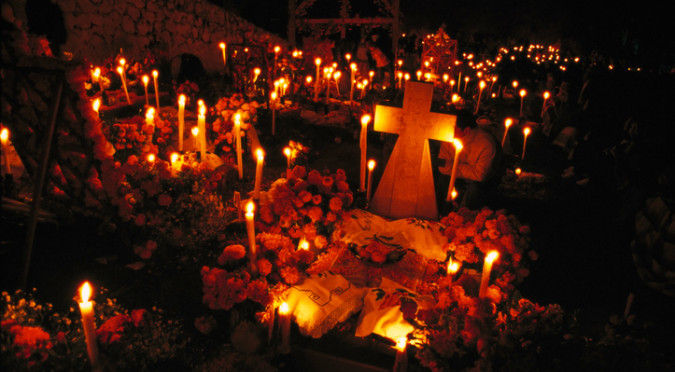 Pueblo Bonito Celebrates Dia de Muertos
Oct 26, 2020
Dia de Muertos (Day of the Dead) is one of Mexico's most venerable holidays, dating back well before the arrival of the Spanish in the 16th century. Once celebrated in summer, the holiday is now held on November 1, and November 2, overlapping with All Saints Day and Halloween festivities. During the multi-day Dia de Muertos celebration, families honor the memory of deceased loved ones by building elaborate ofrendas (private altars) and sharing the food and drink their beloved relatives most enjoyed in life.

As part of the Pueblo Bonito celebrations, Montecristo and Pacifica will each feature Day of the Dead Altar exhibitions on November 1st and 2nd to commemorate the holiday. Montecristo's Cíbola will feature a holiday-themed breakfast each morning with Mexican hot chocolate and pan de muerto, a traditional sugary roll with bone-shaped decorations; the restaurant will also serve a special menu for dinner both nights featuring Mexican cuisine. Sunset Beach's award-winning LaFrida restaurant will likewise celebrate the holiday both evenings, featuring a Day of the Dead tasing menu. Additional celebrations include a special Mexican buffet on the beach at Pacifica and a traditional Mexican buffet, complete with ambient mariachi music, at Sunset Beach's La Nao restaurant. Both buffets will be held on November 2nd, and will serve traditional Dia de Muertos fare, such as pan de muerto, mole, an assortment of pumpkin desserts, and other delightful treats.
Reserve your escape to Pueblo Bonito Resorts and experience this tradition first hand.
.