Close
Best Rate Guarantee
Book your all-inclusive Stay
You are an Insider now! Enjoy your savings!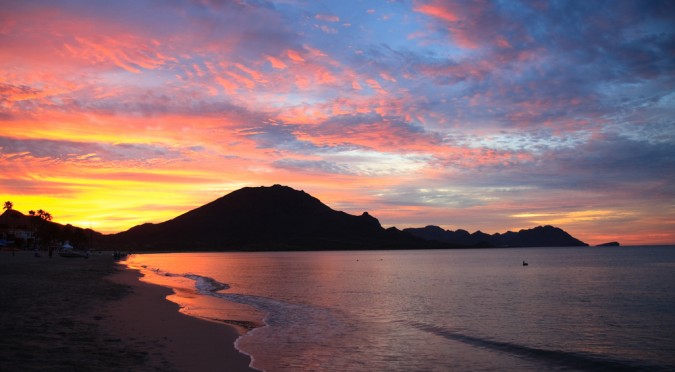 Pueblo Bonito: Frequently Asked Questions
Should I drink the water? Where will I get pesos? How will we entertain the kids? Find the answers to these and more FAQs in the handy list below.
1. I've heard it's a bad idea to drink tap water in Mexico. Should I avoid drinking the water at Pueblo Bonito Resorts? Each of our hotels is equipped with a state-of-the-art water filtration and purification system, which means it is absolutely safe to drink the tap water at your resort.
2. What credit cards may I use at Pueblo Bonito? We accept Visa, Master Card, and American Express.
3. Will I need a power outlet converter to plug in my electronics at your hotel? No, our resorts are outfitted with US standard electrical outlets.
4. Does your resort have a currency conversion service? Yes, your front desk staff will be happy to convert American dollars to pesos for you.
5. Will my hotel include Wi-Fi service? Yes, all Pueblo Bonito resorts are outfitted with high-speed Wi-Fi, which is included in the all-inclusive package.
6. Do you offer special activities for kids? The Rosé, Los Cabos, and Sunset Beach resorts offer children up to age 11 the chance to participate in water games, arts & crafts, movie viewings, and more at the on-site Kids Club. In addition, families with teens staying at Rosé, Los Cabos, Sunset Beach, and Montecristo Estates will love Sunset Beach's Fun Lab, which offers snacks, arcade and billiard games, the latest version of PlayStation, and a 35-person movie theater.
7. Do you offer gluten-free, vegetarian, or vegan meal options? At Pueblo Bonito, we strive to make all your wishes come true. If you don't see exactly what you want on the menu, the restaurant's chef will be happy to customize a dish just for you.
8. What is included in my all-inclusive package? With your all-inclusive package, you'll enjoy 24-hour on-call service, access to a variety of award-winning restaurants and bars, and a range of activities and classes, from wine to tequila tasting, from cooking to water aerobics, from dance to yoga. Our all-inclusive packages include breakfasts, lunches, dinners, snacks and beverages, and includes dining options onsite and at nearby Pueblo Bonito resorts, ranging from casual beach and poolside options to fine dining and gourmet restaurants.
9. How do I get in touch with the spa to book my treatments in advance? Before arrival, you may contact the concierge at your resort to book your spa treatment. Upon arrival, you may speak with the concierge or call the spa directly from your room to book your treatment.
10. Do the resorts offer complimentary shuttles to and from the airport? Pueblo Bonito partners with Cabo Travel Solutions and Bonita Travel to provide transport to and from the airport. You can book one way or round-trip service on our online transportation page.
11. Can we swim on the beach at the resort? Guests at Pueblo Bonito Los Cabos, Rosé, Mazatlán, and Emerald Bay will enjoy direct on-site access to swimmable beaches. Although the pristine shoreline in front Sunset Beach and Pacifica is perfect for sunbathing, swimming is not allowed due to the exceptionally strong currents along the coastline. Your safety, comfort, and happiness are always our top priorities! Both Sunset Beach and Pacifica feature multiple swimming pools, and complimentary shuttle service is provided so that guests may visit and enjoy the facilities and swimmable beach at Pueblo Bonito Rosé and Los Cabos.
12. What is the general dress code for restaurants? At our gourmet and fine dining restaurants, the dress code is Resort Elegant—a tropical, "vacation-y" take on Smart Casual: no flip flops or casual shorts, but nice sundresses and dress shorts with button-down shirts or polos are acceptable. The general dress code for our other restaurants is casual (shirts and shoes required), with the exception of our poolside eateries, where swimsuit attire is completely acceptable.
Reserve your escape to ://www.pueblobonito.com/resorts">Pueblo Bonito Resorts today!
.