Close
Best Rate Guarantee
Book your all-inclusive Stay
You are an Insider now! Enjoy your savings!
Insider Savings
Submit your email address and receive a promo code,
exclusively available for Pueblo Bonito insiders!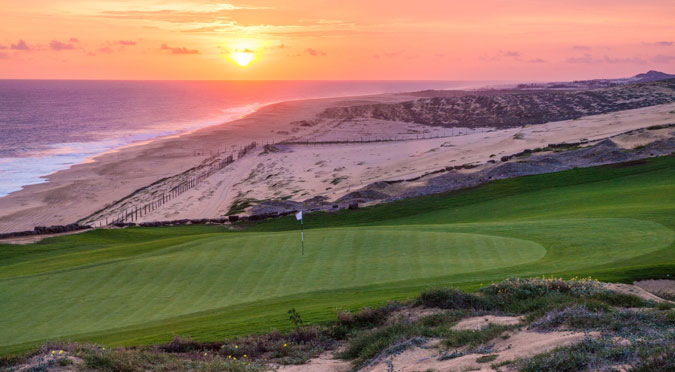 Quivira Golf Club Honored as One of "The World's 100 Greatest Golf Courses"
The new year has barely begun, and already, new accolades are rolling in for Quivira Golf Club, this time from Golf Digest, the go-to guide for golfers the world over. With Quivira's enormous wind-swept dunes and sublime seaside views, landscape alone would be enough to attract the avid golfer. But that's not all we have to offer. In recognizing our Jack Nicklaus-designed course as one of "The World's 100 Greatest," Golf Digest takes note not only of the gorgeous natural setting, but also the extraordinary care and precision with which each hole was conceived. Remarking on Quivira's "18 truly sterling golf holes," the panel of international judges was especially impressed with our "par-4 fifth, its tee at 278 feet above sea level and its green at the far end of a ribbon fairway 107 feet below." We are honored by our new spot on Golf Digest's elite list, we're even more honored to have the chance to provide you with an exhilarating golf experience you will never forget.
Quivira Golf Club is exclusively available to Pueblo Bonito guests and Quivira Los Cabos Residents.
Check out Quivira's Golf Club!
.