Close
Best Rate Guarantee
Book your all-inclusive Stay
|
You have unlocked your Insider Rates! Enjoy your savings!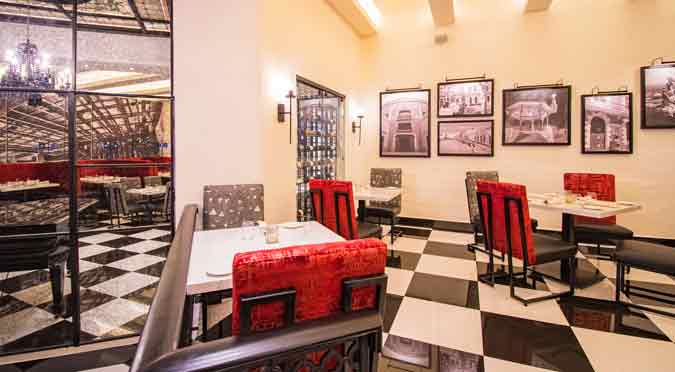 Spotlight: Angelo's Restaurant, Newly Renovated
Sep 10, 2021
It's time to raise a toast to the hard work and talent of those who've given our culinary melting pot a tasteful and inviting facelift. Angelo's Restaurant is reopening!
Completely renovated but with the same authentic, mouthwatering bites and banquets, designers worked hard to reflect the iconic history of the restaurant while giving it a modern look. Take the new, classic black and white check floor with its more modern, larger application. With these bold tiles underfoot, designers were able to visually lift the overall ambiance of the restaurant, establishing a black and white theme but with crimson accents to complement the restaurant's Italian menu and ambiance. You'll notice the black and white photographs peering out from under soft, modern light fixtures as well as a mural that honors the restaurant's original construction amidst its contemporary evolution. The bar is redone as well, with thoughtfully appointed seating and ample room to lean in without disturbing others. Expect elegance in a natural and comfortable setting. Come visit us, linger over your meal, and toast to a fresh take on old classics.
.