Close
Best Rate Guarantee
Book your all-inclusive Stay
You are an Insider now! Enjoy your savings!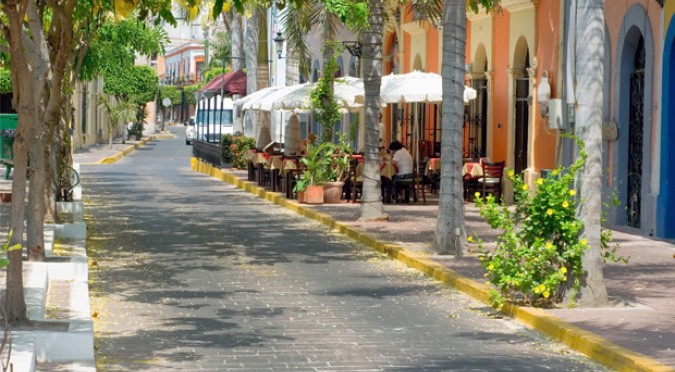 Ten Facts You Should Know about Mazatlán
Located on the Pacific coast, just across from the tip of Baja California, Mazatlán is one of the most beautiful and historic resort towns anywhere in Mexico. Here some facts you should know to make your stay even more fun and interesting:
1. The Historic Center of Mazatlán is a nationally recognized heritage site and home to many culturally significant buildings and sites, including the Angela Peralta Theater, the Plazuela Machado, the Mansion of Redo, the Bank of London and Mexico Building, and the Temple of San José.
2. The Mazatlán Carnival, next scheduled for Feb 8 – 13, 2018, hosts more than half-a-million celebrants from across the world. The carnival is unique for its parades, paper-mache figures, Banda Sinaloa music, and highly anticipated "Burning of Humor."
3. The Malecón is one of the longest boardwalks in the world at 8.5 kilometers and offers enchanting views of the Pacific, sheer cliffs, and historic monuments.
4. Since the city's founding in the 16th century, fishing has been a major part of life in the area. Today, Mazatlán is home to the country's second largest fishing fleet.
5. As you can imagine, such a major fishing port also boasts some of Mexico's finest seafood delicacies. The aguachile and the zarandeado fish especially are central to many dishes in the region. Local favorites include the governor tacos and bearded (shrimp) tamales.
6. El Faro Lighthouse (often called simply the Mazatlán Lighthouse) is the highest natural lighthouse anywhere in North or South America. You might want to set aside a day to hike up to it. The climb is of moderate difficulty, but the views are breathtaking.
7. On the shore adjacent to the lighthouse, you'll find the renowned clavadistas ("divers"). In exchange for tips, these aquatic acrobats are eager to entertain you with daring dives off the towering rocks into the water far below.
8. Mazatlán is famous for its pulmonias, which are taxis that resemble golf carts. As a mode of transport, the pulmonias are both fun and economical.
9. Every year the Mazatlán Cultural Festival hosts a stunning variety of acclaimed local, national, and international artists in drama, music, literature, ballet and other dance, and the plastic arts. This year's festival began on October 5 and will continue through December 16.
10. One of the most famous breweries in all of Mexico, Cerveza Pacífico Clara (often called simply Pacífico), was founded by German settlers in 1900. With its daily tours, which include a generous sampling of beers, Pacífico is one of the most popular tourist sites in the city.
Reserve your escape to Pueblo Bonito Mazatlán today!
.