Close
Best Rate Guarantee
Book your all-inclusive Stay
You are an Insider now! Enjoy your savings!
Insider Savings
Submit your email address and receive a promo code,
exclusively available for Pueblo Bonito insiders!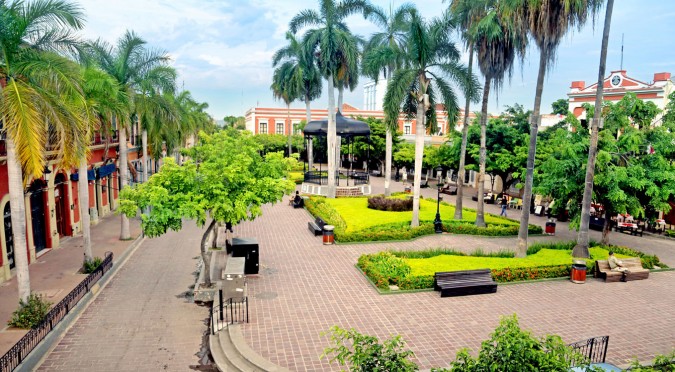 The Award-Winning City of Mazatlán
Home to three Pueblo Bonito properties, Mazatlán has again been recognized as one of the most outstanding vacation destinations in Latin America. Cruise Critic, the exclusive online cruise-review community, has awarded Mazatlán the coveted 2019 Cruisers' Choice Destination Award. Plus, for the second year in a row, Mazatlán has also won the 2019 World Travel Award for best vacation spot in Mexico and Central America.
Mazatlán boasts pristine beaches, thrilling nightlife, a bevy of world-class dining options, and a historic city center whose art and architecture rival the most venerable colonial towns and cities across Mexico. Savor sumptuous seafood delights at the acclaimed El Presidio restaurant. Then relax with a seaside stroll down one of Mexico's longest malecóns, or explore the vibrant and colorful Centro Histórico.
Among Mazatlán's many cultural treasures, the Angela Peralta Theater is perhaps the crowning jewel. Its grand auditorium, with richly designed Italianate interior, regularly accommodates audiences of 800 or more who've gathered to relish performances by internationally acclaimed musical, dance, and dramatic artists. Other historically significant sites include the Plazuela Machado, the Bank of London and Mexico Building, the Mansion of Redo, Haas House, Melchers House, and many more.
Words hardly do justice to the immense aesthetic and cultural bounty of our beautiful city. We hope you'll join us soon at Pueblo Bonito to see firsthand the many indescribable wonders of Mazatlán, Pearl of the Pacific. Reserve the ultimate getaway today.
.