Close
Best Rate Guarantee
Book your all-inclusive Stay
You are an Insider now! Enjoy your savings!
Insider Savings
Submit your email address and receive a promo code,
exclusively available for Pueblo Bonito insiders!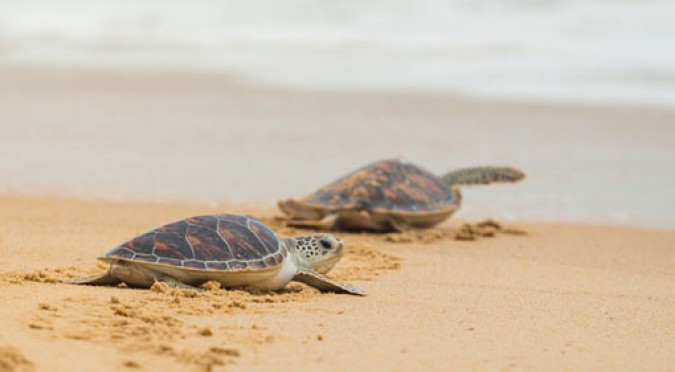 The Overwhelming Success of the 2019 Turtle Protection Project
As part of our commitment to preserving the wondrous ecosystem that makes Los Cabos one of the most magical places on earth, Pueblo Bonito has long spearheaded efforts to protect and expand our region's threatened sea turtle population. If you were with us during turtle hatching season—roughly late-September through mid-December—you had the opportunity to assist our conservation team as they released the latest batch of hatchlings from their carefully guarded nests. Now, after crunching all the numbers, we are thrilled to report that the 2019 Turtle Protection Project proved astonishingly successful for the Pueblo Bonito Nursery. Out of the 156,252 eggs collected in 1478 protected nests, 140,218 newly hatched turtles ultimately made it to the sea to start a new life cycle for their species. This 90% success rate represents an outstanding victory for the preservation of these gentle and majestic creatures so vital to sea life in our part of the world.
Visit us during the next turtle hatching season for the chance to see our conversation team in action!
.