Close
Best Rate Guarantee
Book your all-inclusive Stay
You are an Insider now! Enjoy your savings!
Insider Savings
Submit your email address and receive a promo code,
exclusively available for Pueblo Bonito insiders!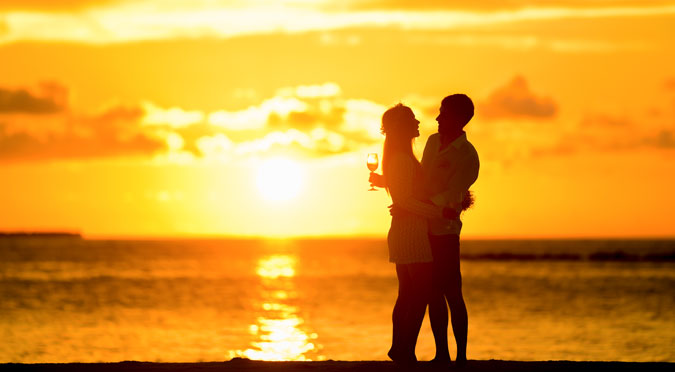 The Perfect Romantic Getaway at Pueblo Bonito
One of Mexico's most romantic vacation destinations, Los Cabos welcomes thousands of lovers each year searching for fun and intimacy in a gorgeous seaside setting. At Pueblo Bonito, we take great pleasure in providing all those extra touches that make the time you and your significant other spend with us truly memorable. Here are a few of our favorite activities specially tailored for two:
1. Couples Massage. The massage therapists at Armonia Spa specialize in a variety of massage techniques, including Swedish, deep tissue, sports massage, and more. For a truly intimate experience, opt for the couples massage. You and your lover will enjoy profound relaxation together as Armonia's expert staff pamper you both in a tranquil and stylish facility.

2. Private Dinner on the Beach. As the sun dips below the horizon and the stars emerge to illuminate the Sea of Cortes, raise a toast to love while you and your partner indulge in a private dinner on the shore at our Pacifica, Sunset Beach, Rosé, or Los Cabos resort. Request a private performance by a classical string quartet, or simply enjoy the gentle serenade of the waves as you savor your gourmet meal.

3. Beach Bonfire. In addition to a private dinner by the sea, guests at our Pacifica and Sunset Beach resorts can also opt for a private bonfire. Cocktails and comfortable seaside seating will be provided for your cuddling pleasure.

4. Beachside Cabana for Two. Our beachside cabanas are the perfect spot to spend a day lounging with your significant other. Order craft cocktails and small plates to your heart's content, and lose yourself in the sound of gulls and gently undulating waves. For added intimacy, just draw the curtains around your private cabana.

5. Active Adventures. If you're looking for a more active couples experience, Pueblo Bonito also offers a variety of fun options at the resorts, such as dance lessons, tequila and wine tastings, cooking and wellness classes, and more. We are also happy to help you book exciting and energizing offsite activities, including sunset sailing, windsurfing, scuba diving, city sightseeing tours—the list goes on! Just let your concierge know what kind of adventure you're in the mood for, and we'll make it happen.

Reserve your romantic getaway to Pueblo Bonito Resorts today.

.