Close
Best Rate Guarantee
Book your all-inclusive Stay
|
You have unlocked your Insider Rates! Enjoy your savings!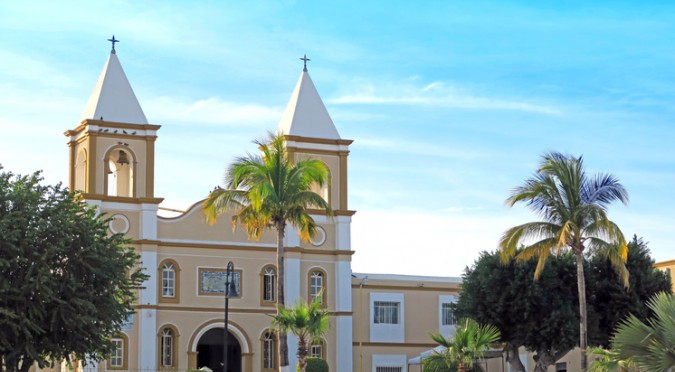 Three Must-Visit Places in San Jose del Cabo
May 26, 2021
San Jose del Cabo has long been considered the more sophisticated side of Cabo with its art galleries, colorful adobe homes, and beautiful jacaranda trees. While there's nothing like enjoying the world-famous restaurants, tours, and attractions of Cabo San Lucas, a 45-minute drive to Los Cabos' quieter side will introduce you to an historic and artistic side of Mexico you can't afford to miss:
Misión San José del Cabo
Located within San Jose del Cabo's historic district near the lively Plaza Mijares, this breathtaking church stands as a historic landmark as old as the city itself. As you admire recessed walls filled with religious statues and an ornate pulpit, learn about the Jesuit missionaries who founded this church and unintentionally created a Hispanic society that outlived the missions and their Indian converts. Today, traditional Catholic masses are held there every day of the week, with a special English mass performed on Sundays and noon.
Art District
Just behind the historic Plaza Mijares and Misión San José del Cabo, you'll discover the flourishing Art District filled with many world-class art galleries displaying original pieces by local, national, and international contemporary artists. Be sure to visit during the weekly Art Walk, on Thursdays from 5-9 pm, for an evening of tapas nibbling, wine sipping, and meeting artists—considered to be the highlight of visiting San Jose del Cabo by many.
Playa Palmilla
If you're craving sun, surf, and sand on this side of Los Cabos, the city has plenty of coastline and tranquil beaches of its own. Among them, Playa Palmilla is considered one of the most family-friendly and pristine. Located along the Tourist Corridor, this crescent-shaped cove boasts stunning views of the Sea of Cortez. During whale season, you can also spot humpbacks right offshore.
Ready to embark on an adventure to Los Cabos? Visit us here and we'll show you some of the best all-inclusive resorts to call home.
.