Close
Best Rate Guarantee
Book your all-inclusive Stay
You are an Insider now! Enjoy your savings!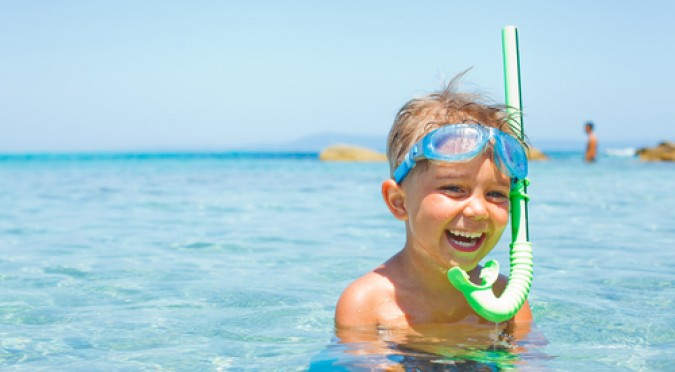 Top 10 Kids Activities on Vacation | Pueblo Bonito Resorts
While our Pueblo Bonito resorts are perfect for weddings and romance, they're also great for families! And in Cabo San Lucas, there's plenty of family-friendly fun to be had—here are some activities your kids will go wild for:

1. Horseback riding. A go-to fun family outing, your kids can enjoy the thrill of riding horses up and down the beach or on an eco-tour, with a more relaxed ride available for young first-time riders.

2. Outback and Camel Safari. Explore the heart of the Baja outback with Cabo Adventures. Between the amazing views in the outback and the chance to ride a camel across the beach, it's a surefire way to get their eyes unglued from their phone.

3. Swim with dolphins. We're willing to bet that there's almost no kid alive who would say no to the chance to swim with dolphins. One of the most popular attractions in Cabo San Lucas, The Cabo Dolphins Dolphin Encounters will give your kids memories to last a lifetime.

4. Kids Club and Teens Club. Our Sunset Beach, Los Cabos and Rosé resorts all feature Kids Clubs that offer all kinds of fun stuff to keep the little ones entertained, including pool games, movies, and arts and crafts. Sunset Beach also had a new Teens Club, which has video games, air hockey and pool tables, a movie and karaoke theater, and a cool snacks and refreshment area. Your kids will have a blast, and you'll have a little time for yourself.

5. Canopy Tour. The obvious choice for an adventurous kid, the Cabo Adventures Canopy Tour takes visitors through the Boca de Sierra National Park by way of zip lines and climbing walls. A canopy tour offers a day full of excitement.

6. Cactimundo Tour. For youngsters interested in nature, the Cactimundo Tour offers a chance to explore and learn about the unique and fascinating plant life found in Baja California. Starting at the Sunset Beach lobby, guests are transported in carts and provided with a detailed, guided tour of the Cactimundo preservation and greenhouse.

7. Fishing. Cabo San Lucas is renowned for its deep-sea fishing, and there's no better place to get your kids hooked! Book a fishing charter for a half-day tour and watch your kids' eyes light up when they reel in a catch.

8. Snorkeling and scuba diving. For the kid that swims like a fish, don't just sit on the beach, hit the water and explore reefs, shipwrecks and sea caves with one of the dozens of snorkeling and scuba diving tour operators in the area. For first-timers, there are snorkel areas closer to the surface or in gentle bays that still offer a wide array of marine life.

9. ATV rides. What could be more exciting than an adrenaline-fueled off-road adventure through the desert? Not much. There are plenty of ATV tours to choose from and it will be an experience your kids won't soon forget!

10. Tennis and volleyball. Our resorts are also equipped with tennis courts and beach volleyball courts for your kids to let off some steam. You can also engage in some parents vs kids competitions on the courts!