Close
Best Rate Guarantee
Book your all-inclusive Stay
You are an Insider now! Enjoy your savings!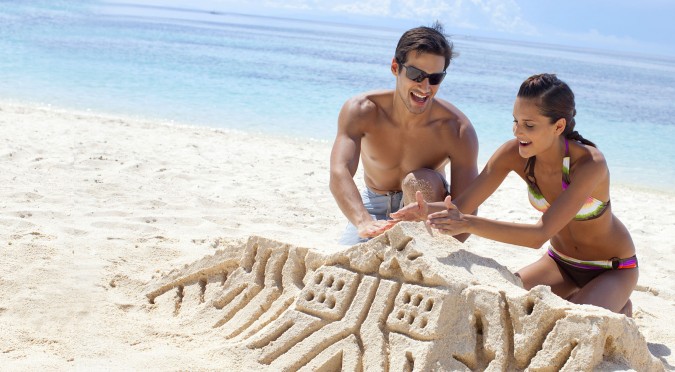 Top 10 Things to Include in your Packing List
Whether you're traveling to Cabo San Lucas or Mazatlán, and whether you're traveling for business or pleasure, there's one thing all our Pueblo Bonito guests have in common: plenty of luggage. Packing half your closet is much easier than picking and choosing what you'll wear for each day in paradise. But even when you pack half of your belongings, there's always that one (or five) items you somehow left at home. So here are our top 10 items to include in your suitcase when you visit the Pueblo Bonito resorts:
More Than One Bathing Suit
How many times have you wanted to go swimming for the second time, only to find that your one bathing suit was still wet from your morning swim? Nothing feels better than slipping into a dry back-up. Plus, a different bathing suit is just another excuse for more beach photo-ops.
A Go-Pro


The destinations in which our Pueblo Bonito resorts are located offer

plenty of underwater excursions you'll want to capture on video, such as diving off the coast of Cabo San Lucas or exploring the pristine oceans of Mazatlán on a snorkeling tour. Watch it at home and relive the adventure.

A Camera
Mazatlán and Cabo San Lucas are way too beautiful to visit without a camera. All of our Pueblo Bonito resorts are right on the water, so you'll have an amazing view no matter

which hotel you visit.

Sunscreen. And lots of it.
The sun is both your best friend (hello, golden tan) and your worst nightmare (cue the sunburn flashbacks). Depending on how long you plan to vacation with us here in Mexico, you could easily go through a bottle of sunscreen, so pack plenty because it's the one thing your skin will be begging you for. If you happen to forget the sunscreen at home, don't worry! Our Pueblo Bonito resorts

sell

sunscreen

in the on-property boutiques

. Sunburns are not welcome here.

A Sun Hat
Whether you like them big and floppy or small and sporty, sun hats make great (and stylish) beach accessories. The perfect protection from the sun while keeping your hair in place. A must-pack for any beach vacation.
Plenty of Cash
When you set out to explore the nearby towns of Mazatlán and Los Cabos, you'll fall in love with their shops, restaurants and bars. Make sure to bring cash with you for all your off-property shopping and dining needs.
Evening Attire
Pack at least one evening outfit for a romantic dinner with your significant other. In Cabo, try Fellini's at Rosé or LaFrida Restaurant at Sunset Beach. In Mazatlán, make your way

downtown to dine at Casa 46, or spend an evening at

Angelo's Gourmet Restaurant at

Pueblo Bonito Mazatlán.

Closed-Toed Shoes
There will be moments when flip-flops and sandals just don't cut it. For example, when you're zip lining in Cabo, horseback riding on the beach or playing a round of golf at our Quivira Golf Club.
A Good Book
Because you'll want to do nothing but lay out on the nice, warm sand with your favorite book and a drink at hand.
A Beach Playlist
Every great vacation could use a special playlist. Set your playlist to repeat and enjoy.