Close
Best Rate Guarantee
Book your all-inclusive Stay
You are an Insider now! Enjoy your savings!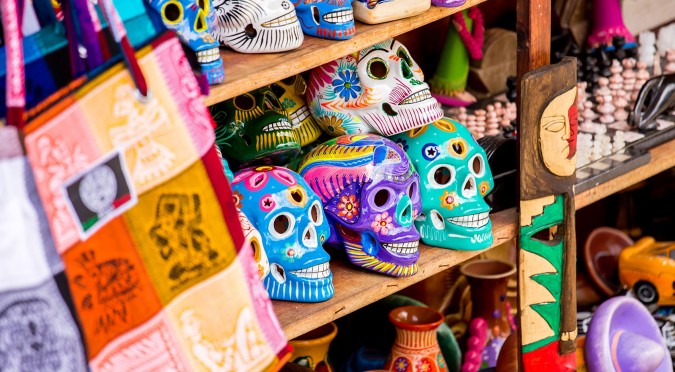 Top Gifts to Buy in Cabo San Lucas
There's nothing better than coming back from a great vacation with a fantastic souvenir to remember it by. There's so much to see and sort through that shopping for a good souvenir or gift in Cabo San Lucas can sometimes be a little overwhelming, so we're here to help with our top five favorite gifts and souvenirs to bring home with you:

1. Authentically Mexican handcrafted paintings, jewelry, pottery and more from the Artesanos store in downtown Cabo. A great way to get a gift or souvenir that you can't find anywhere else. The store contains a seemingly endless number of stalls selling all kinds of handmade arts and crafts. You're sure to find something unique here!

2. Cuban cigars at J&J Habanos. J&J Habanos have created a reputation for themselves as the only place in Cabo San Lucas to get truly authentic Cuban cigars, a surefire hit as a gift for any cigar aficionado in your life. Browse their wide selection of other cigars and make use of their friendly and knowledgeable staff. You'll come home with a humidor full of great cigars.

3. Arco del Cabo tequila. While there's plenty of tequila and other spirits to be had in Cabo San Lucas, there's only one with a bottle so unique that it's worth saving, and that's Arco del Cabo. The bottle shape is inspired by the iconic arch at Land's End and once emptied, makes for a great souvenir to keep around for decoration.

4. Coffee from Cabo Coffee Company. For the true caffeine-lover in your life (or yourself, if that describes you!), you can't go wrong with a bag of whole coffee beans from one of the highest-rated coffee shops in Cabo San Lucas, with the cheeky slogan, "Death Before Decaf." Authentic, organic and amazing, it's coffee worth taking home with you.

5. Black pottery, rugs, tapestries and more at Casa Maria. From wool-woven rugs to handmade tiled mirrors, Casa Maria is filled with intriguing handmade crafts, including unique black pottery crafted by artisans in a small village near Oaxaca.