Close
Best Rate Guarantee
Book your all-inclusive Stay
|
You have unlocked your Insider Rates! Enjoy your savings!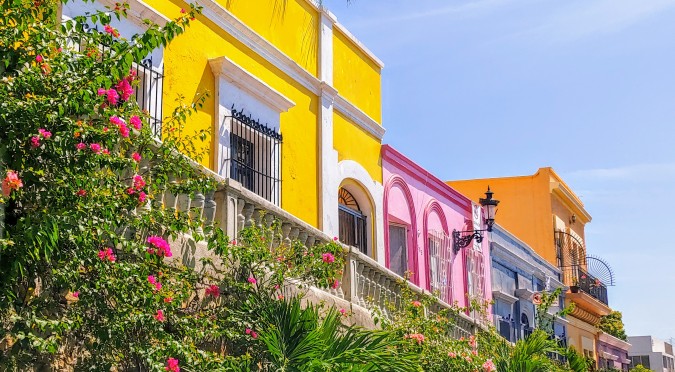 What to Visit in Mazatlán's Historic Center
May 06, 2021
Often referred to as "Centro Historico" by locals and native speakers, Mazatlán's Historic Center is a culturally rich hub for art, entertainment and cuisine sitting near the south side on its own peninsula. While there's nothing like soaking up the day's golden sun at the beach, no visit here is complete without a little bit of exploration. Here are some of our must-visit locations:
Cathedral of Immaculate Conception
Begin your day with a stop in the heart of the area and witness the epicenter of religion in Mazatlán at the Cathedral of Immaculate Conception. Standing out amongst the skyline with its ornate architecture and towering presence, the inside is equally as awe inspiring with intricate golden chandeliers suspended over rows of wooden pews.
Plaza Machado
From there, make your ways a few blocks south and discover Plaza Machado—a quintessential old-school square with a perimeter lined in shops, restaurants and cafés. Bask in the presence of colonial Mexico's charm, while you sit on one of the nearby benches and watch life unfold as both residents and visitors shuffle their way through the area.
El Faro
Even further south on Isla El Crestón, a truly breathtaking attraction waits—El Faro. Known as one of the highest lighthouses in the world, the peak of an otherwise humble structure, grants sweeping panoramic views of the surrounding city and the Pacific Ocean.
Ready to embark on an adventure to Mexico's west coast in Mazatlán? Visit us here and we'll show you some of the best all-inclusive resorts to call home.
.