Close
Best Rate Guarantee
Book your all-inclusive Stay
|
You have unlocked your Insider Rates! Enjoy your savings!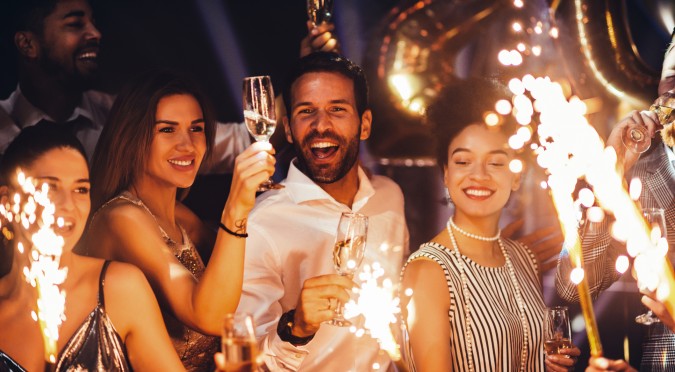 You're Invited! Celebrate Christmas and New Year's Eve at Pueblo Bonito
Dec 10, 2021
Planning to visit us this holiday season? Not only will you be trading freezing temperatures for subtropical breezes, clear skies, and sunshine, but you'll also have the opportunity to celebrate Christmas and New Year's Pueblo Bonito-style.
We have grand plans at all of our sun-kissed resorts and world class dining facilities, and we're busy with preparations to make your holiday mealtime and festivities extra special. We'd love to take this opportunity to share with you a few of the details so you can go ahead and secure your reservation and leave all of the busywork to us. With nine unique dining options open for both Christmas Eve and Christmas Day, you'll be hard pressed not to find just the right style of fun and flavor that appeal to you and yours. Consider unfolding your napkin at the recently renovated Angelo's Restaurant in Mazatlán, where our culinary staff has planned delectable, four-course dinner menus for both Christmas Eve and Christmas Day. Or, if you plan to call Cabo San Lucas home for the holidays, why not consider the five-course menu at La Frida where chefs have earned a AAA Four Diamond Award for excellence in cuisine. A Christmas Eve buffet at La Nao features unbeatable ocean views from its lovely glass and marble pavilion, as will its sweet and savory brunch on Christmas morning.
Of course, there are more choices, with dinner celebrations scheduled at Cíbola, La Cordeliere, and Siempre restaurants, but let's dance into New Year's next with festivities ranging from sparkling toasts and live music to fireworks on the beach. We'd love to play host to you with all the glitz and glam of the holiday and treat you to an evening that's sure to ring in the new year with promise. La Nao Restaurant at Sunset Beach will prepare an international gourmet buffet with exceptional surf and turf menu options that feature prime cuts and the freshest, buttery soft lobster and shrimp. There's a DJ, too, to get you up and dancing as well as an open bar. Come back in the morning for brunch and live violin music. If that's not for you, feast your eyes on a five-course Japanese dinner menu and buffet at Tazuna or a five-course Mexican tasting menu at La Frida. At Emerald Bay and Palomas, toast to the new year with a glass of sparkling wine and our 12 grapes tradition. Or reserve your seat on Constellation Terrace at Pacifica for a front row seat to a fireworks display after your meal. Emerald Bay and Palomas will dazzle guests with fireworks, too, and almost every location will feature live music on New Year's Eve.
No matter where you choose to celebrate the holiday, we promise to make it special. Contact concierge today and let us treat you to your best Christmas and New Year's yet.
.