Close
Best Rate Guarantee
Book your all-inclusive Stay
You are an Insider now! Enjoy your savings!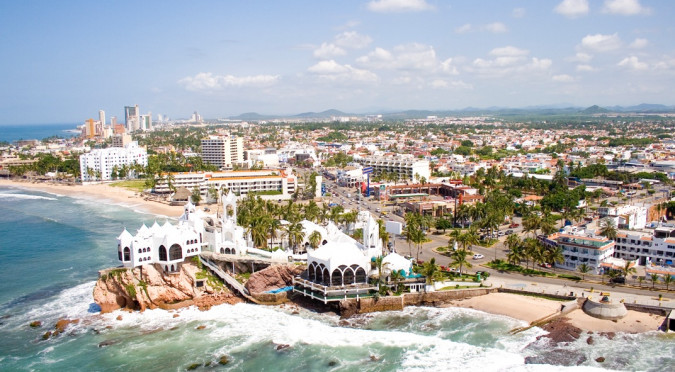 Mazatlán on the Rise
Mazatlán has changed quite a bit since 16th-century Spaniards first set eyes on its majestic shores. Within the past year alone, the Malecón, El Faro Lighthouse, and the historic city center have been significantly renovated, ushering in the best of contemporary design and convenience while also preserving the authentic colonial charm that has long drawn visitors from around the world. Master Chef Marino Maganda has burst onto the Mazatlán culinary scene with Casa 46, one of several exclusive restaurants that have recently opened in the Centro Historico. Construction is also underway on an exciting new project, one of the biggest ever built in Mazatlan. Central Park was presented by local entrepreneurs (including Pueblo Bonito's very own Ernesto Coppel) and will include a new recreation area, bird watching sites, paths for jogging and biking, the largest aquarium anywhere in Latin America, and the highly-anticipated 200,000-square-foot Mazatlán Museum, featuring a state-of-the-art IMAX cinema. The museum will be circular with a domed exterior reminiscent of a pearl, an homage to Mazatlán's sobriquet, "Pearl of the Pacific." And what about Pueblo Bonito? We're glad you asked! Currently, we are transforming our Mazatlán Resort with a 26.5 million dollar investment. After all, with a 40% boost in international air travel to Mazatlan since 2016, we want to make sure Pueblo Bonito impresses each guest even more than the last. Mazatlán also had the good fortune this year to be selected as the host city for Tianguis Turistico, the biggest annual event in the Mexican tourism industry which took place this past April. Attendees included hospitality and travel professionals from across Mexico, along with elite media from more than 80 countries. The event has already helped to elevate the city's status as a desirable destination, and we look forward to welcoming new and return visitors, and to adding new members to our Pueblo Bonito family.

We hope you'll give us the chance to give you the home away from home you've always wanted.